SEPTEMBER 8-9, 2023
(8:00AM – 6:00PM)
At the American University of Phnom Penh
WHERE CAMBODIA TECH CONNECT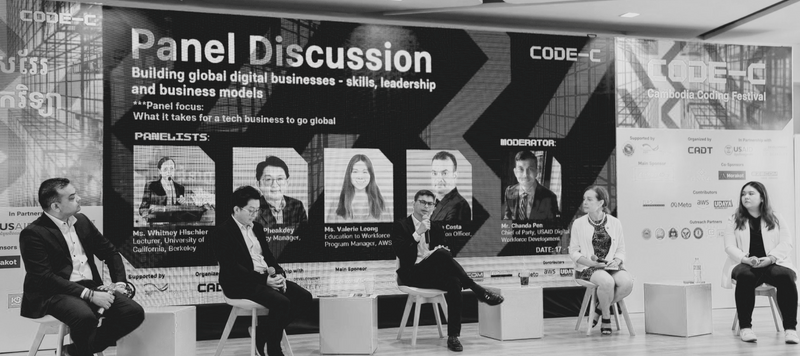 We aim to CONNECT, COLLABORATE, and CREATE with tech talent, digital businesses, and industry leaders from the Cambodian ecosystem and regional players across various sectors, including Web3.0, Software & App Development, AI & Data, Game Development, Cloud Computing & IoT, MarTech, UX/UI & Creative, and Digital Entertainment Development.
We strive to foster meaningful connections, facilitate collaborative efforts, and drive innovation in these sectors, bringing together key stakeholders to shape the future of technology in Cambodia and beyond.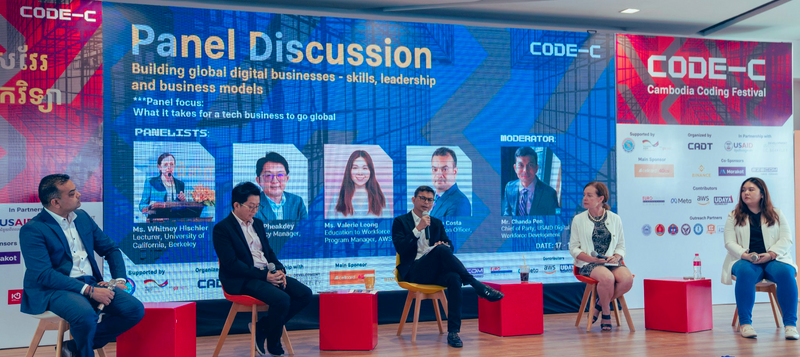 The highly attended event unites the eight themes, fostering innovation, collaboration, and technological advancement. Explore our captivating lineup!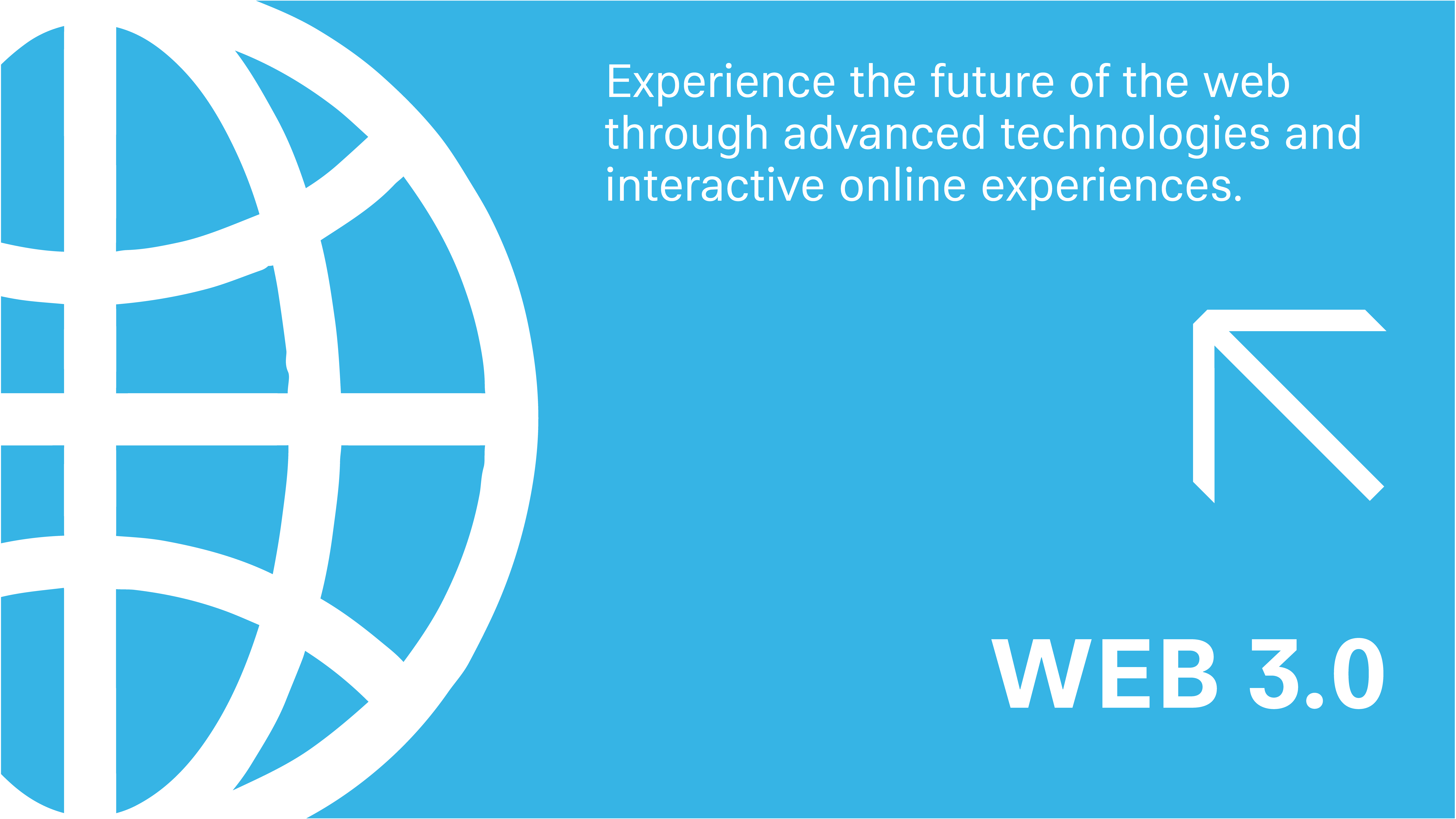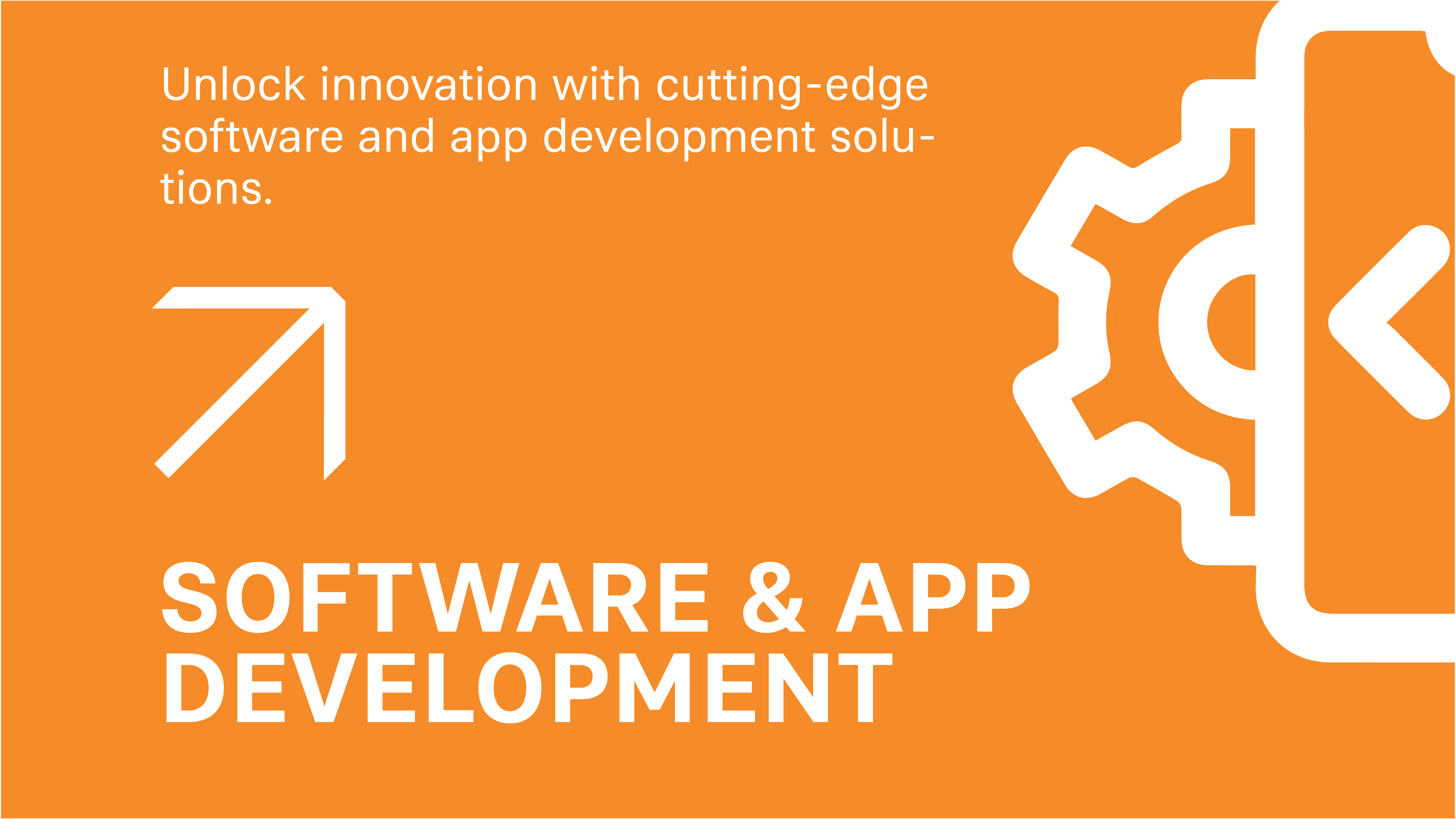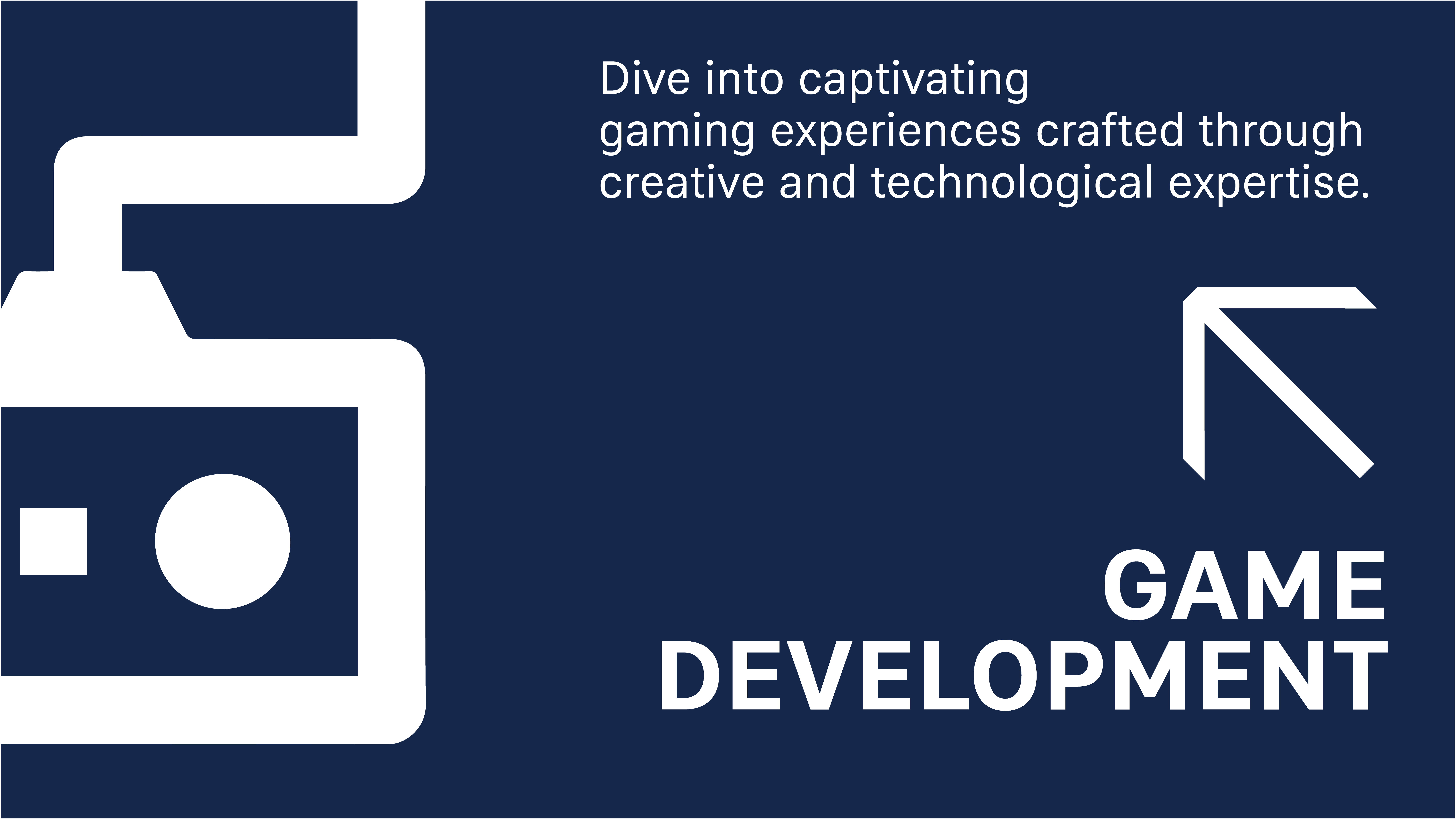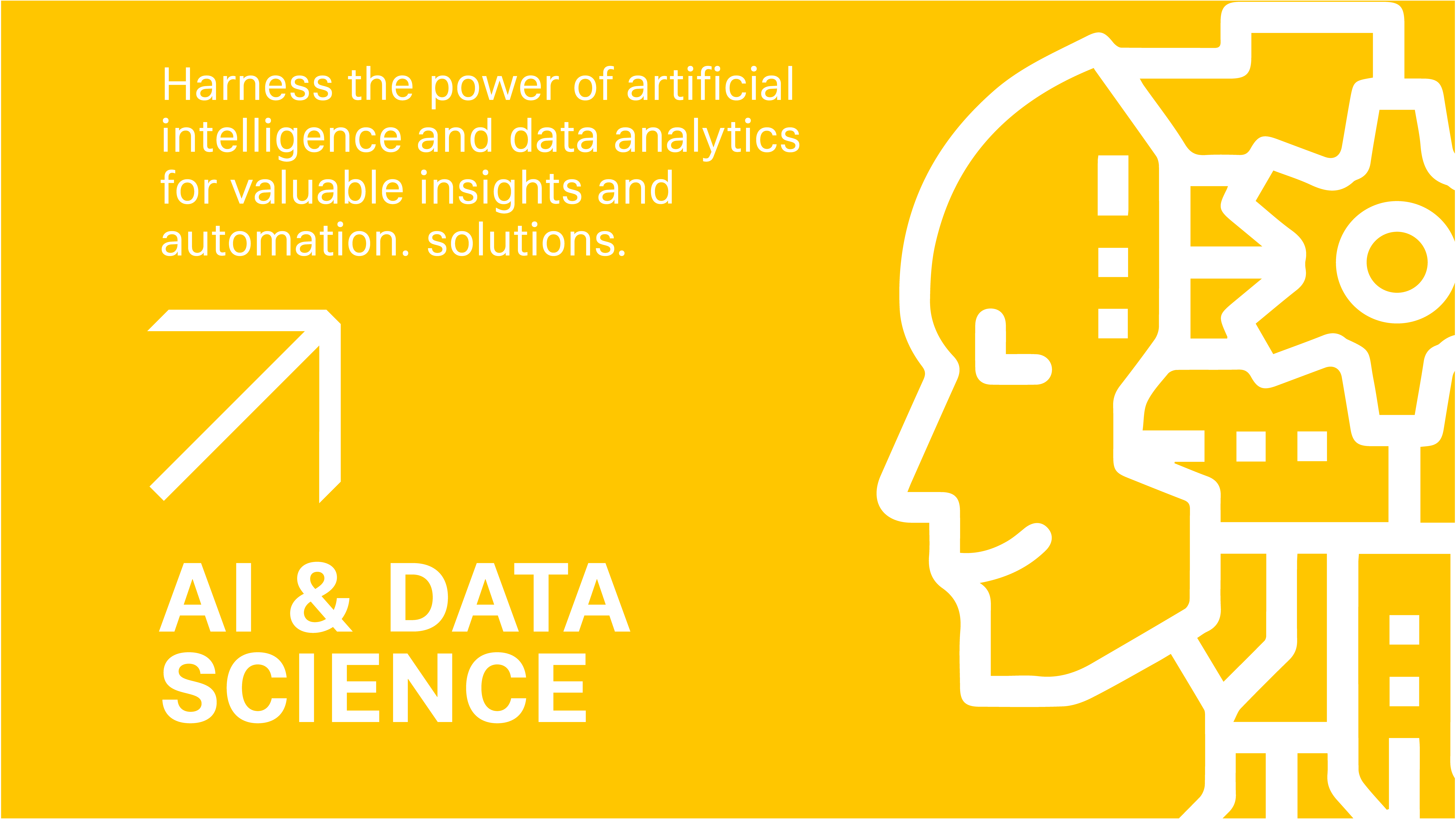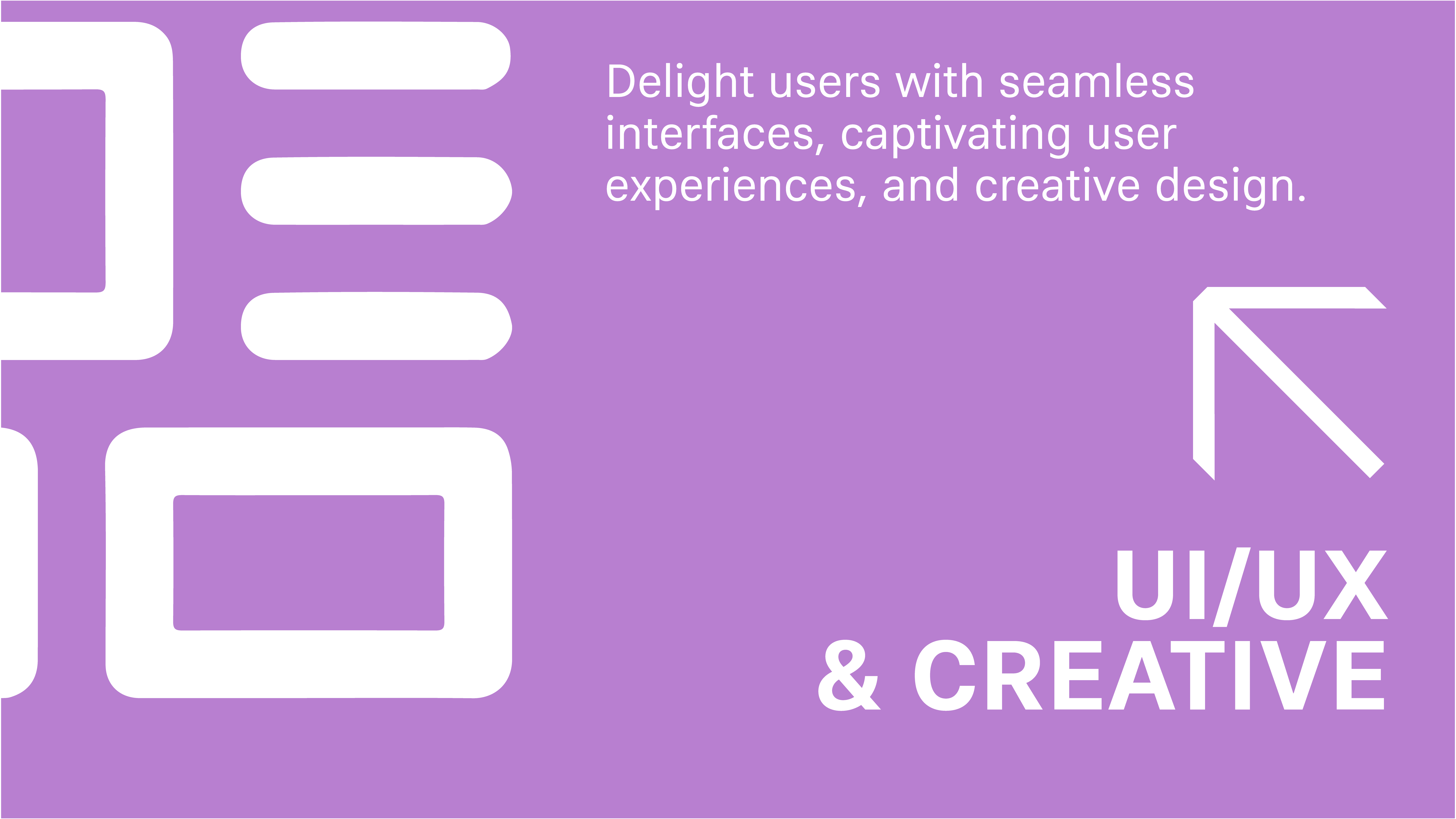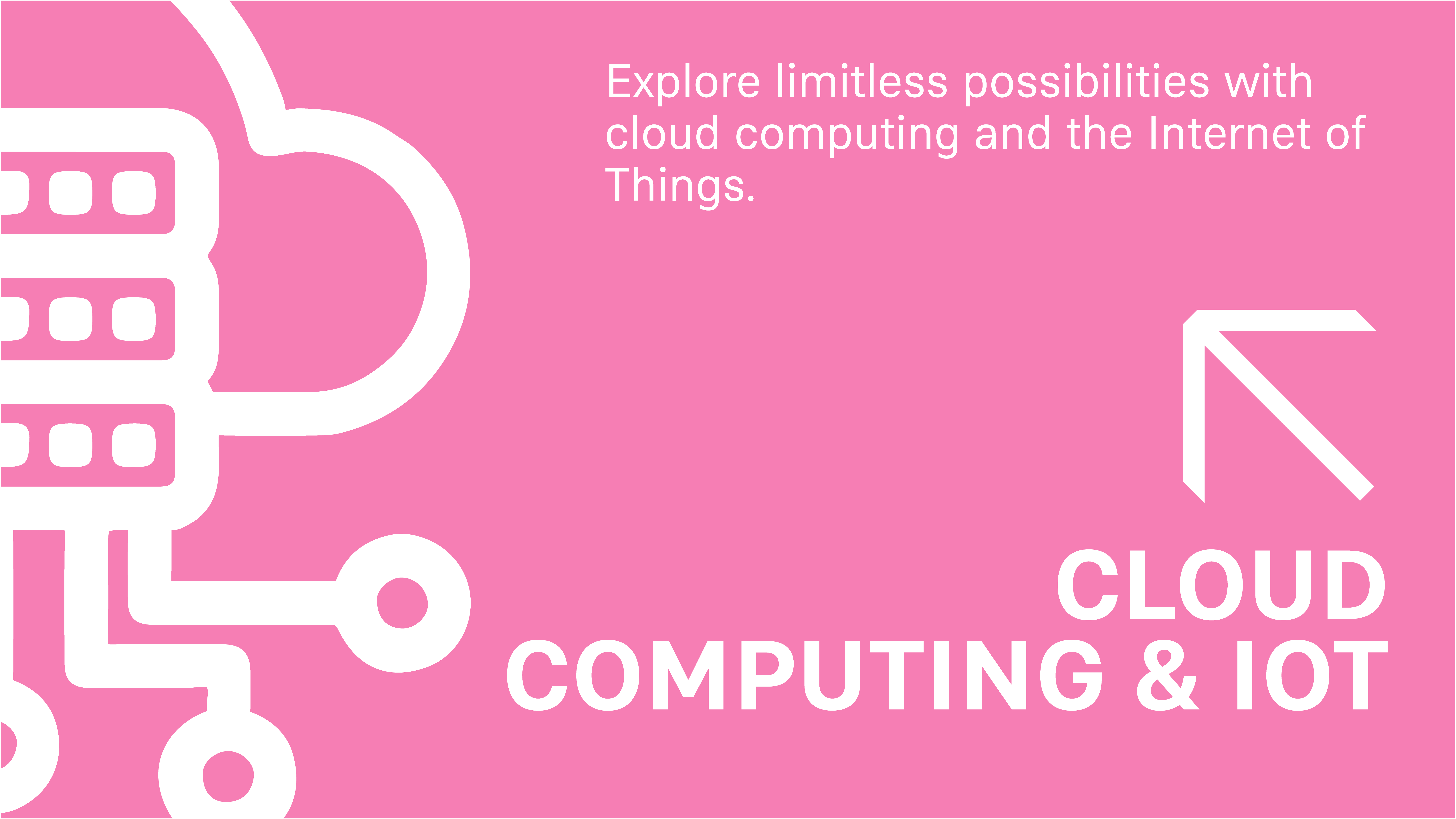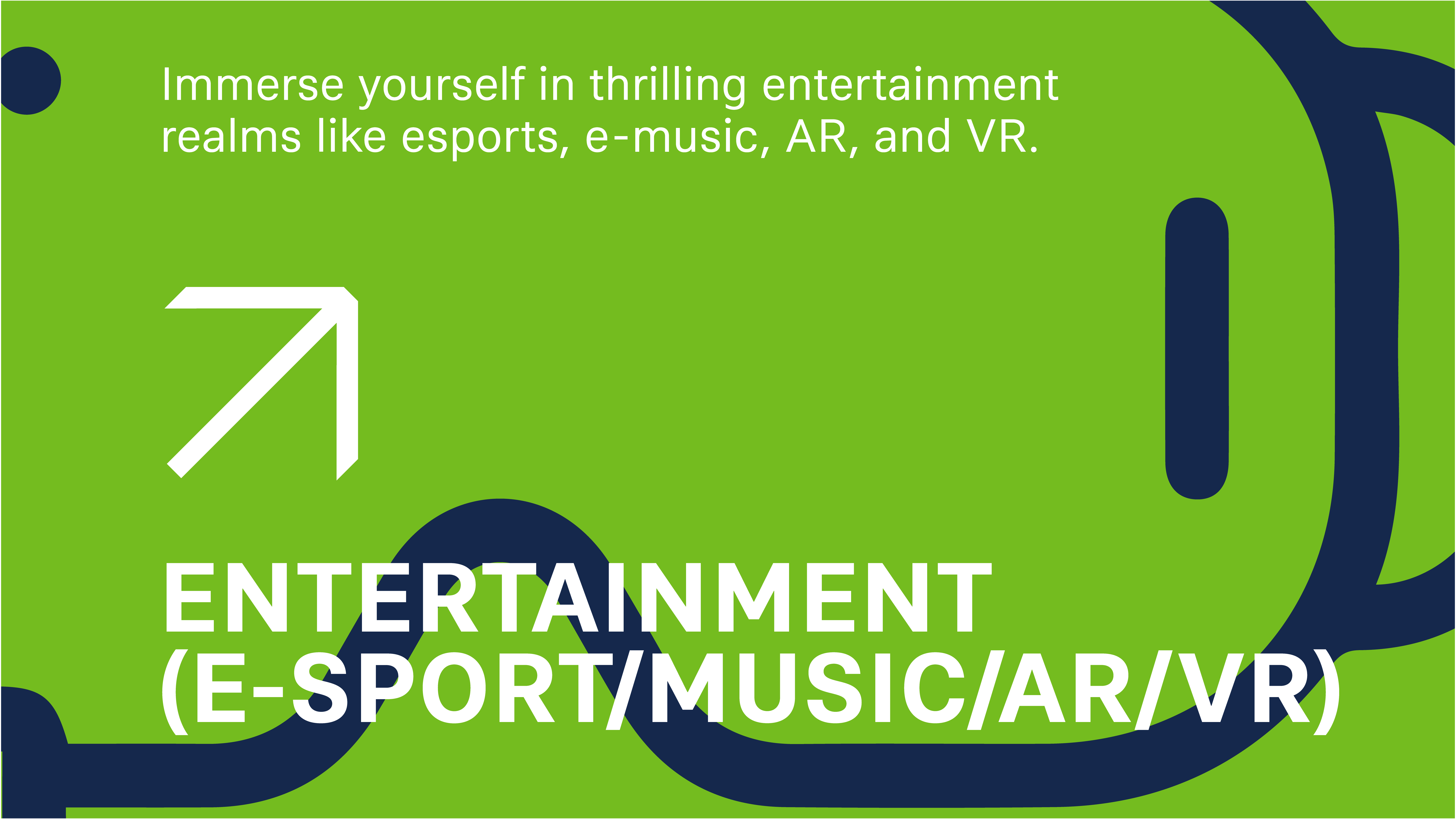 SUCCESS STORIES FROM 2022

WEB 3.0
Experience the future of the web through advanced technologies and interactive online experiences.
SOFTWARE & APP DEVELOPMENT
Unlock innovation with cutting-edge software and app development solutions.
AI & DATA
Harness the power of artificial intelligence and data analytics for valuable insights and automation.
GAME DEVELOPMENT
Dive into captivating gaming experiences crafted through creative and technological expertise. 
CLOUD COMPUTING & IOT
Explore limitless possibilities with cloud computing and the Internet of Things.  
MARTECH
Revolutionize marketing through data-driven strategies and innovative technology solutions. 
UI/UX & CREATIVE
Delight users with seamless interfaces, captivating user experiences, and creative design. 
DIGITAL ENTERTAINMENT
Immerse yourself in thrilling entertainment realms like esports, e-music, AR, and VR.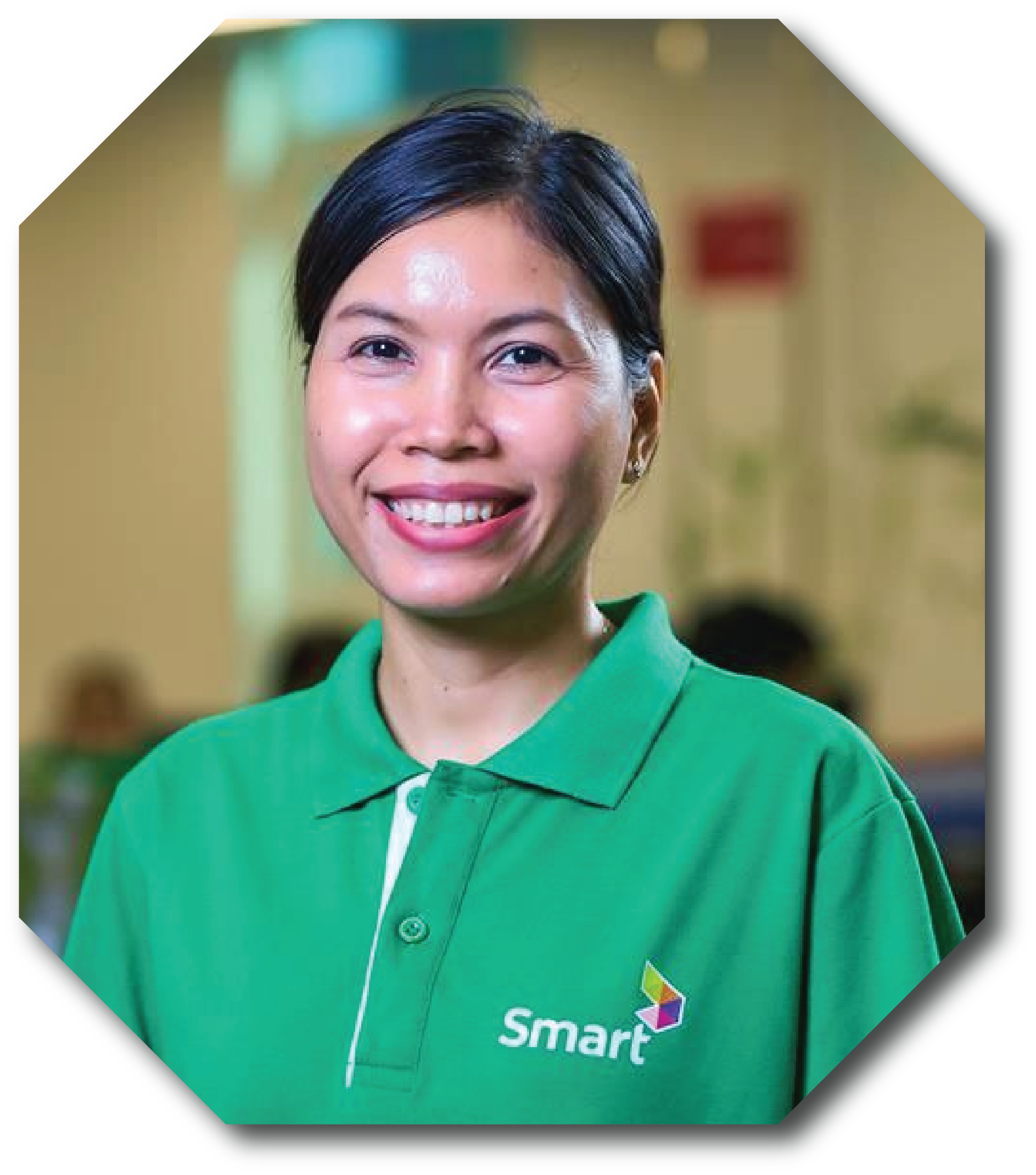 Sisavuthary Sim
Head of DevOps
Smart Axiata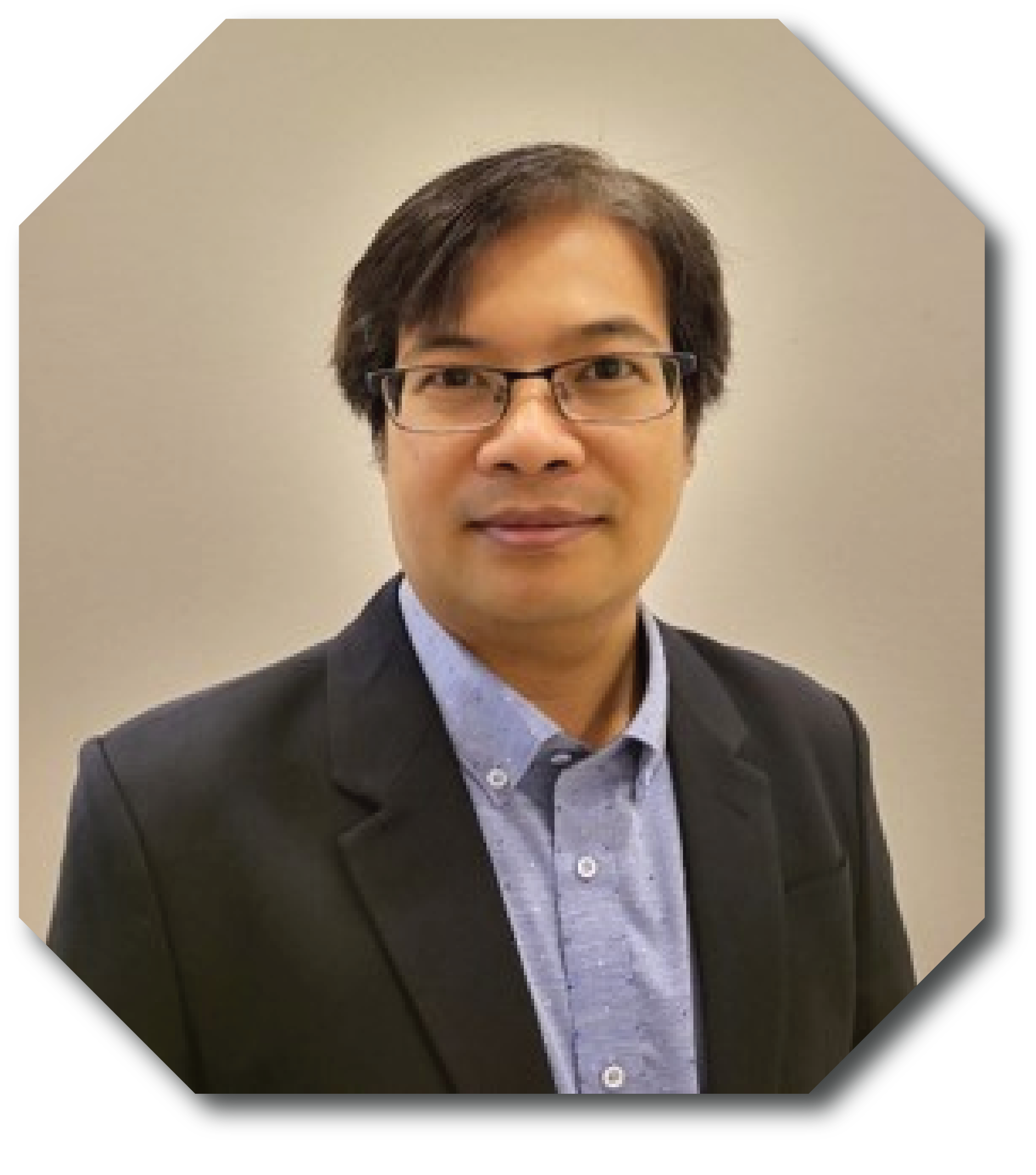 Sengtha Chay
Managing Director
 E-KHMER Technology Co., Ltd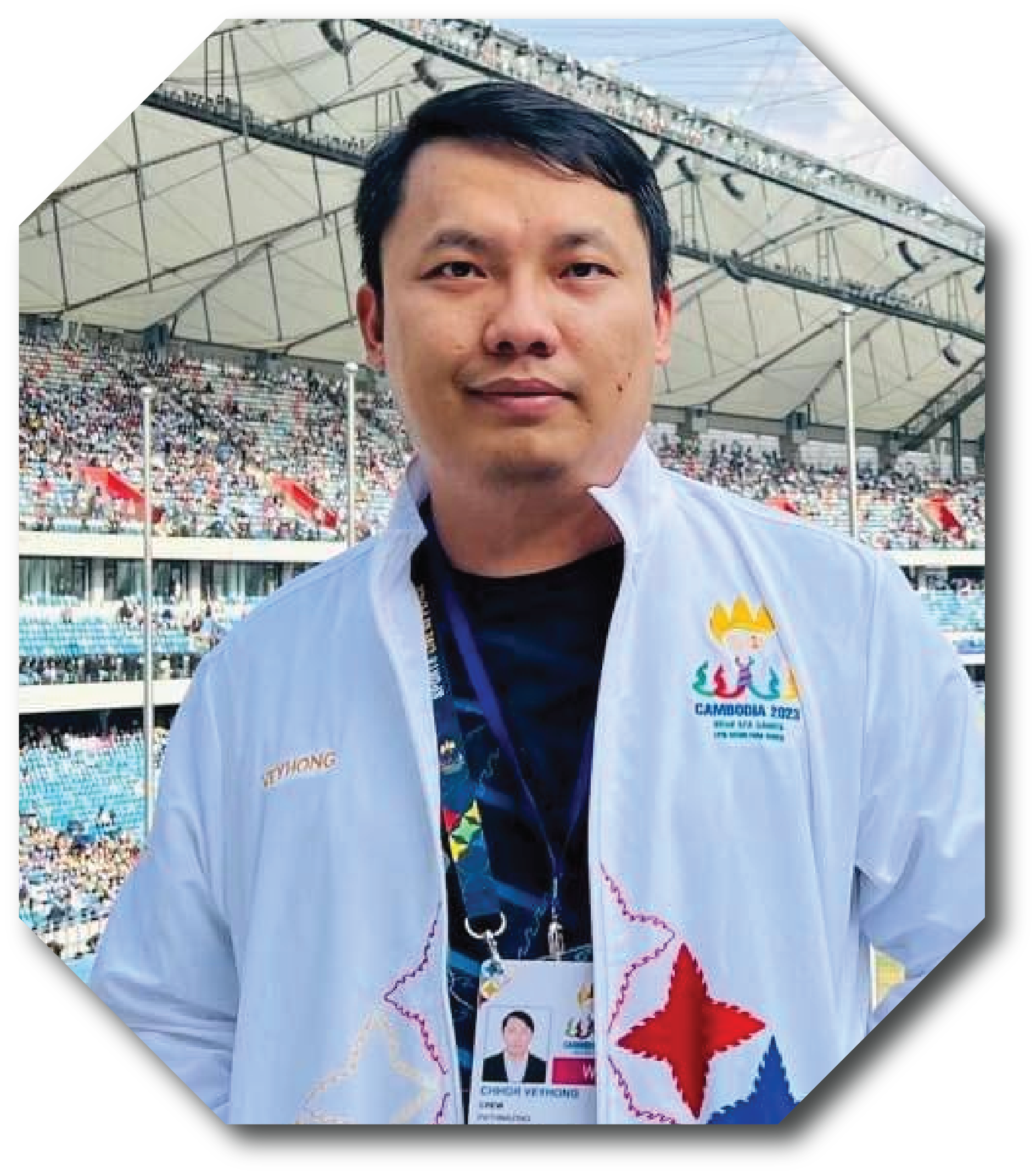 Veyhong Chhor
Chief of Product Officer
Pathmazing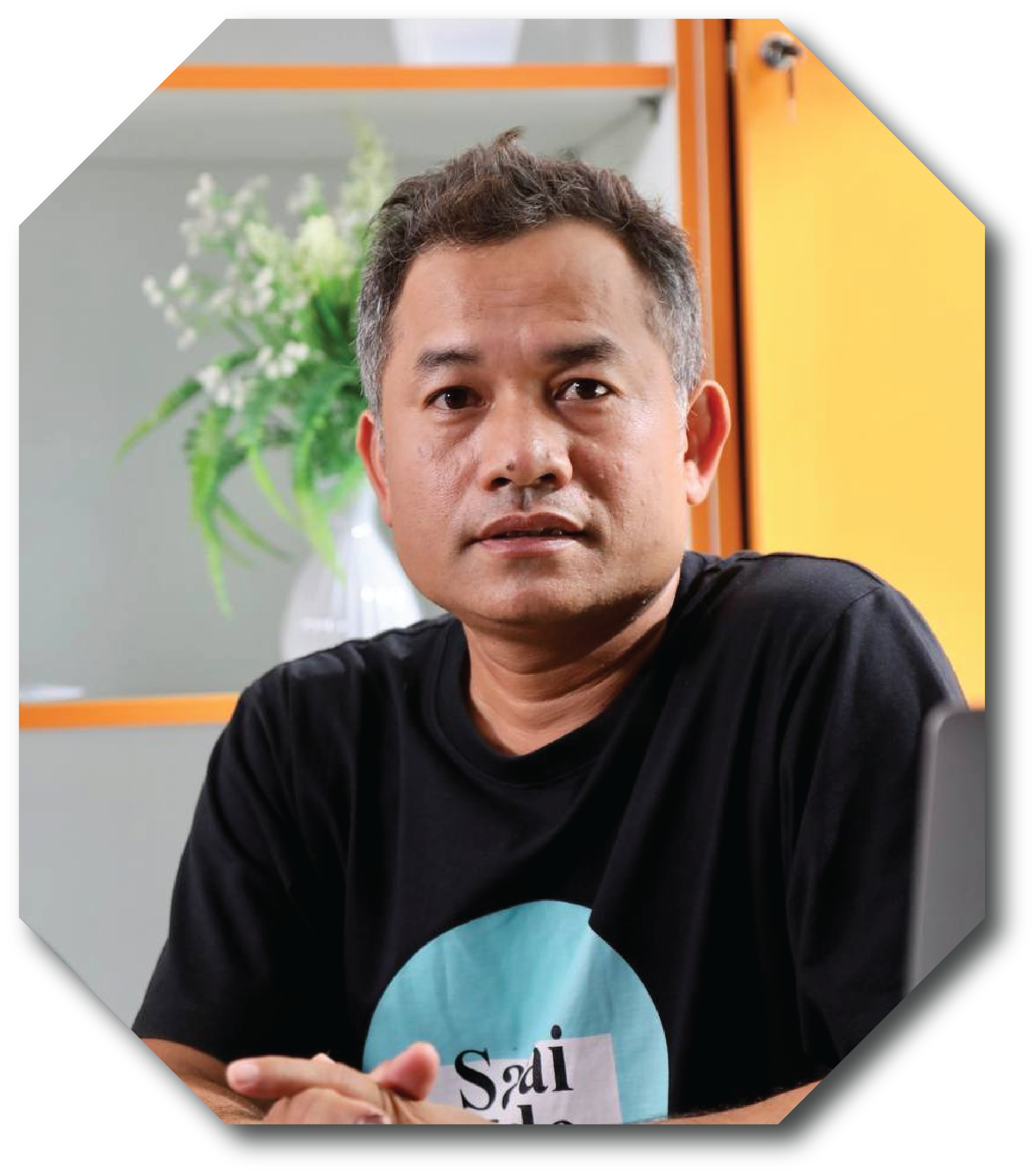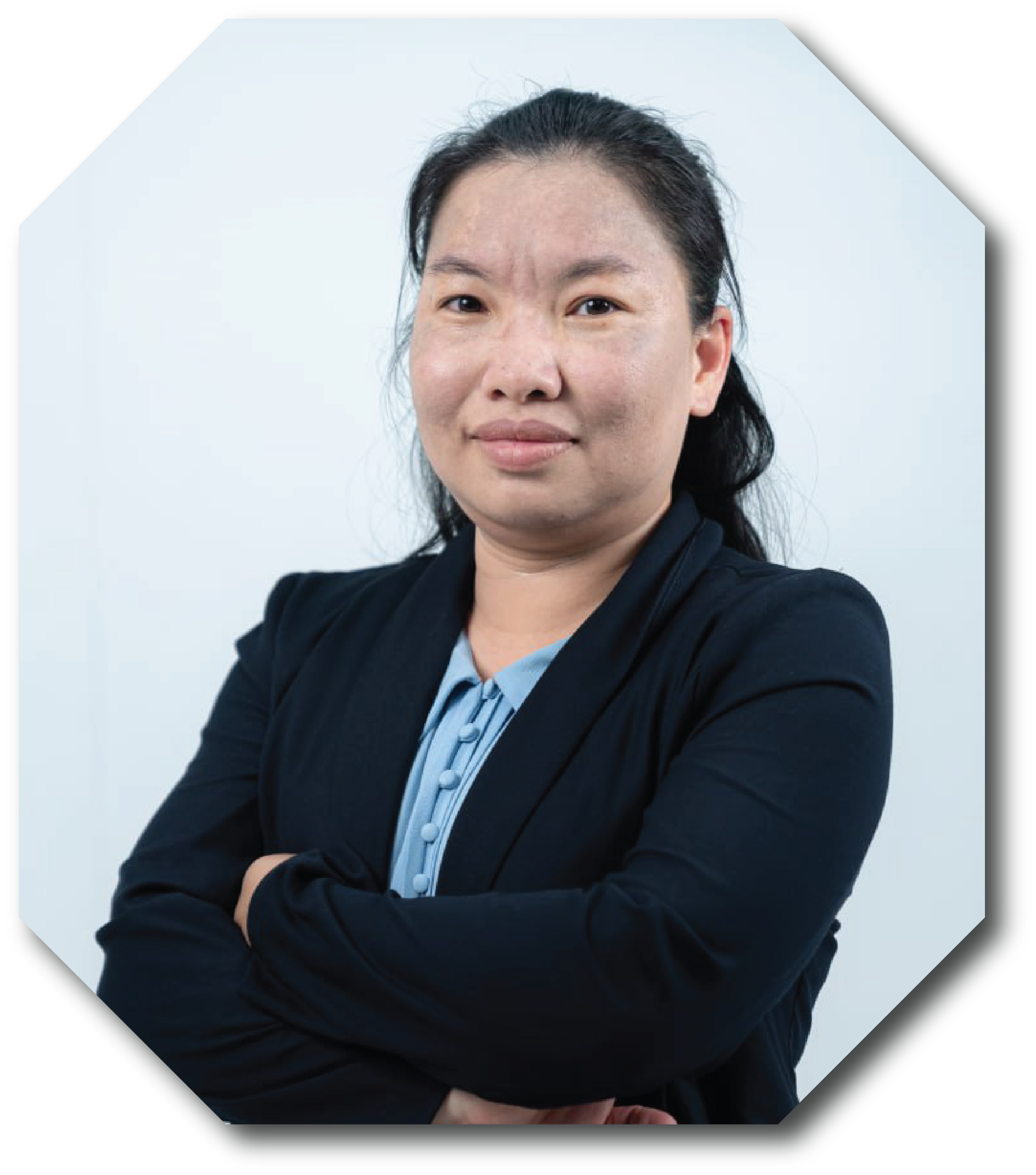 Sophea Chuun
Advisor
Cambodia Academy of Digital Technology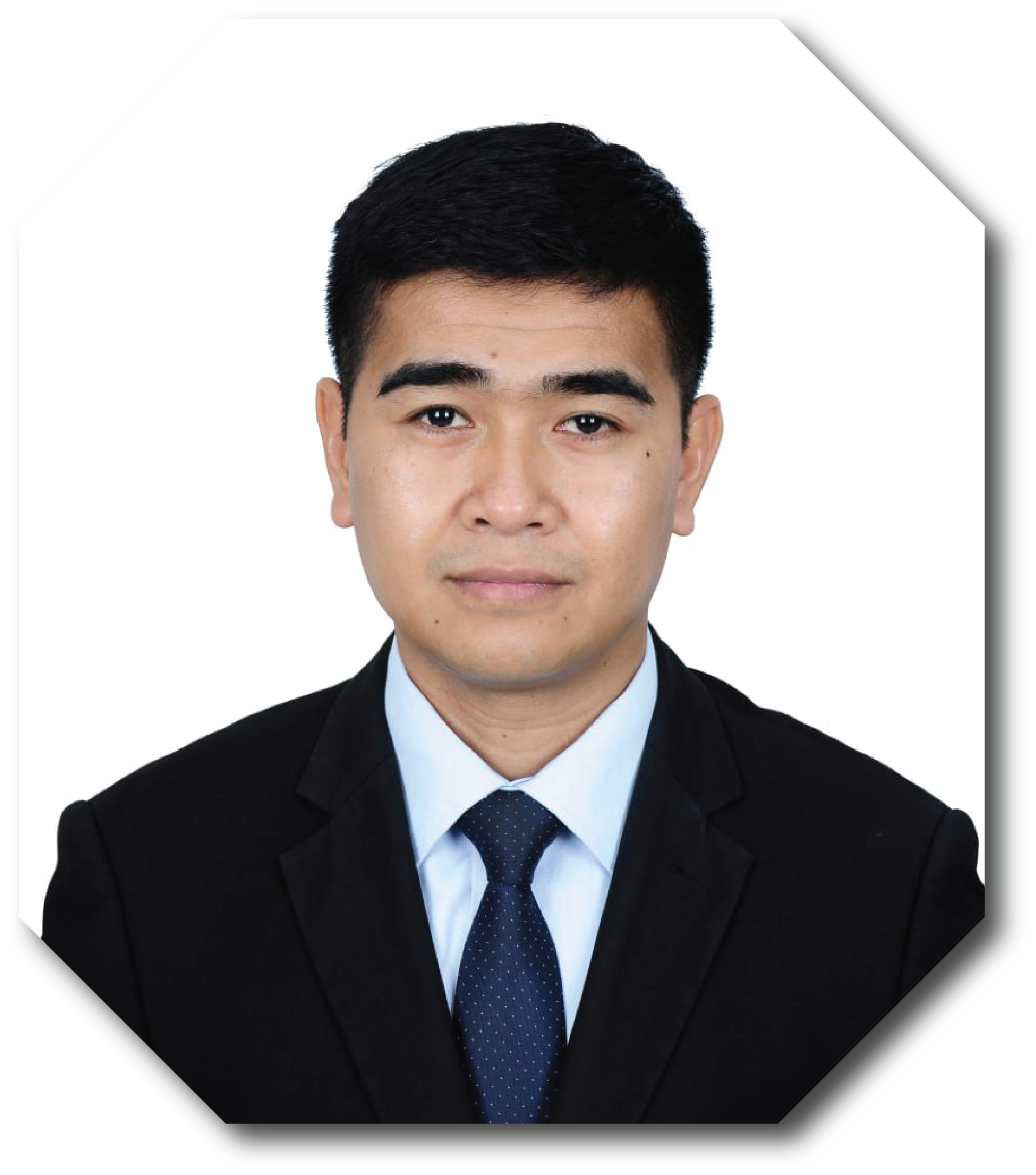 Oudam Rony
Information Security and Policy Officer
National Bank of Cambodia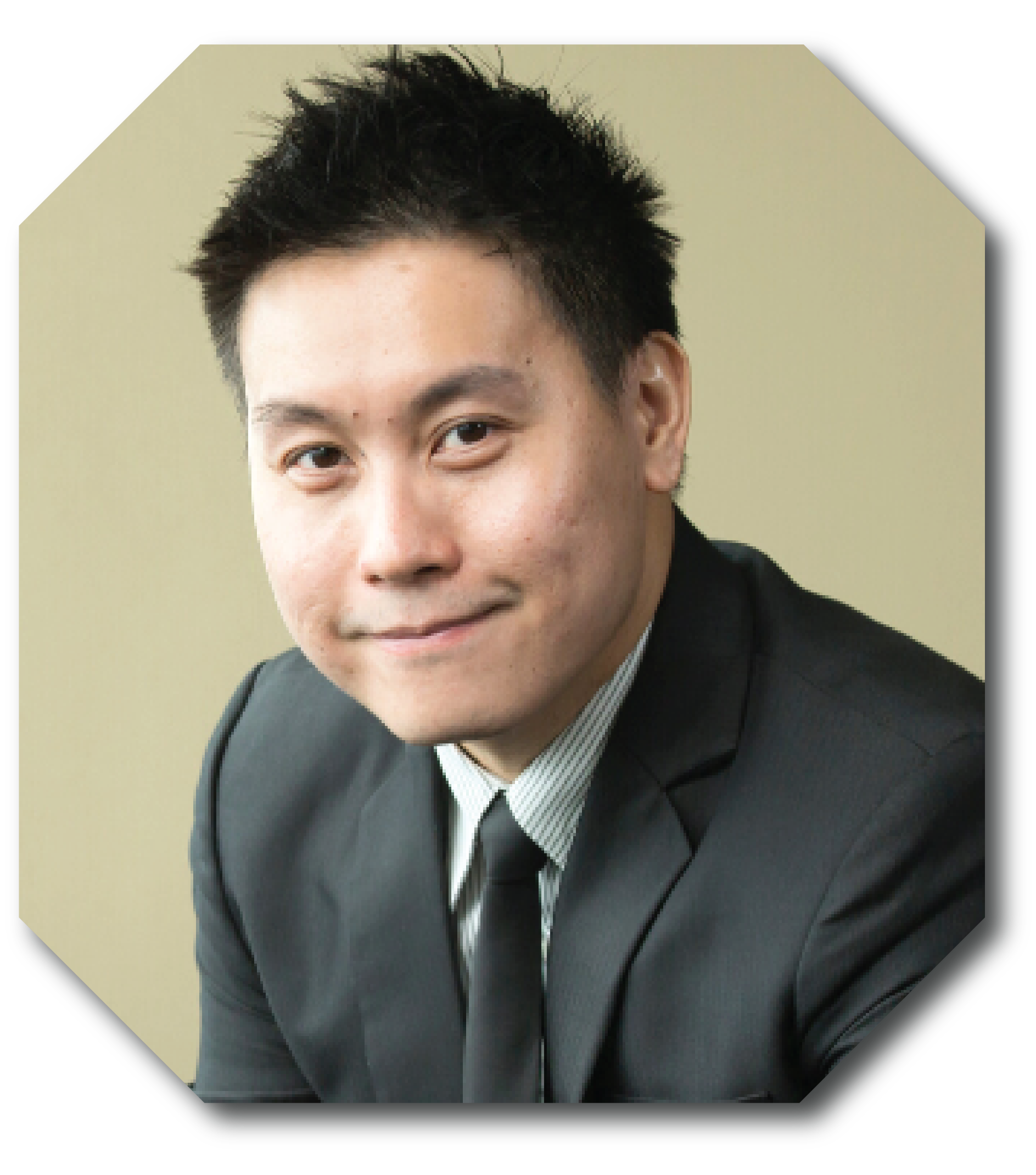 Ho Siew Kei
Partner
Deloitte, Malaysia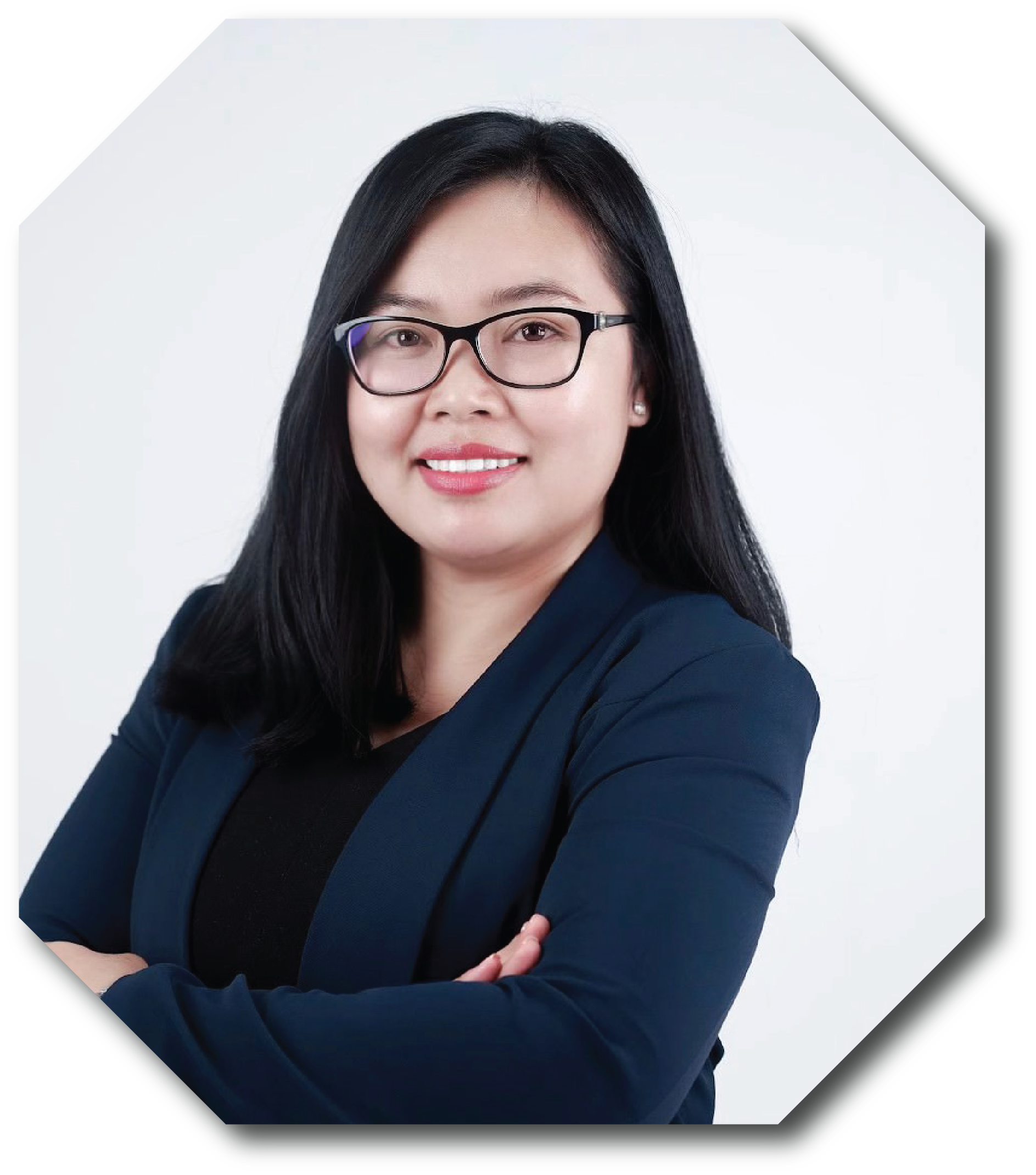 Somaly Nguon
Director General IDG
Cambodia Academy of Digital Technology

Lay Bunnavitou
Principal Software Engineer
KOSIGN (Cambodia) Investment Co., Ltd.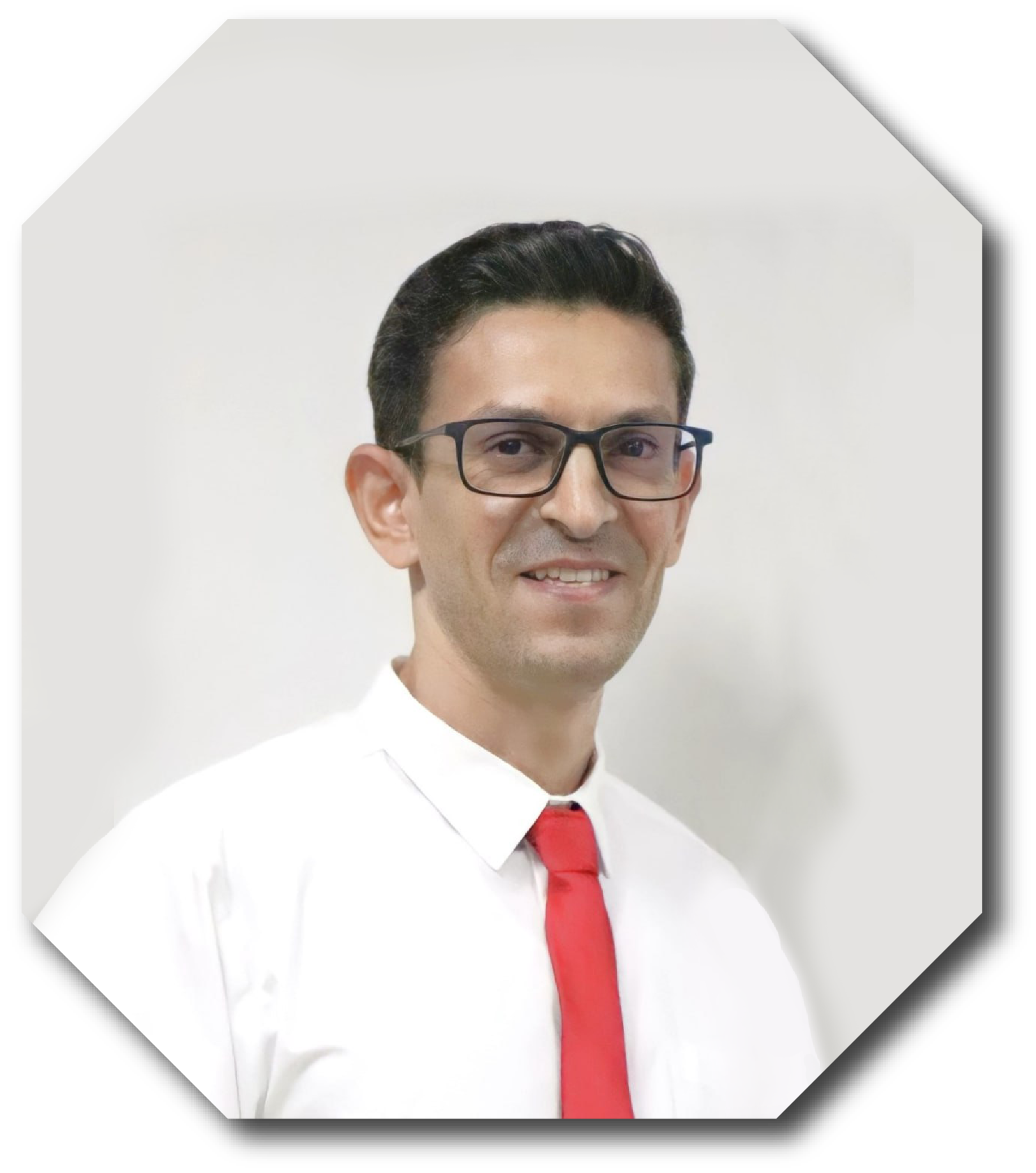 Abdullah Altrad
Lecturer
American University of Phnom Penh

Saing Sab
Head Of Blockchain and Senior R&D
IG Tech Group

Main Stage: Keynotes and Panel Discussion
Room: ATC Hall, 4th floor (AUPP Building)
Venue: American University of Phnom Penh (AUPP)
DAY 1
FRIDAY, 08 SEPTEMBER, 2023
TIME

DESCRIPTION

8h00 - 9h00
Opening
Ceremony
Arrival, registration, and coffee
9h00 - 9h05
Program introduction and national anthem
9h05 - 9h15

Remarks: The role of universities in digital innovation

Dr. Troy McGrath, President, AUPP

9h15 - 9h25

Remarks: Strengthening the digital ecosystem in Cambodia - producing quality tech talents

H.E. Dr. Sopheap Seng, President, CADT

9h25 - 09h35

Remarks: Enabling digital transformation through telecommunications infrastructure

Mr. Ziad Shatara, CEO, Smart Axiata

9h35 - 9h45

Keynote: From concept to success - a technological journey and techstacks of building CAPFISH

Mr. Soveng Mao, President, Ecoinsoft Solution Co.,Ltd

9h45 - 10h00

Opening Remarks: Digital government initiatives - accelerating and supporting the digital ecosystem

H.E. Dr. Vandeth Chea, Minister, Ministry of Post and Telecommunications

10h00 - 10h30
Break
10h30 - 10h45

Keynote: Latest cybersecurity threats and strategies to protect user data and enhance digital privacy

By: Mr. Ho Siew Kei, Partner, Deloitte Malaysia

10h45 - 12h00

Panel discussion: Latest cybersecurity threats and strategies to protect user data and enhance

  Moderator: Ms. Somaly Nguon, Director General of IDG, CADT

Panelist:
  Mr. Oudam Rony, Information Security and Policy Officer, National Bank of Cambodia
  Mr. Vanchan Khan, Director, Deloitte Cambodia
  Mr. Ho Siew Kei, Partner, Deloitte Malaysia

12h00 - 13h30
Lunch Break
13h30 - 13h45

Keynote: The latest tech stack trending and emerging technologies in Cambodia - current state, usage, readiness, opportunities, and future adoption of technologies

  By: Mr. Veyhong Chhor, Chief of Product Officer, Pathmazing

13h45 - 15h00

Panel discussion: The latest tech stack trending and emerging technologies in Cambodia - current state, usage, readiness,

  Moderator: Dr. Sophea Chhun, Advisor, CADT

Panelist:
  Ms. Sisavuthary Sim, Head of DevOps, Smart Axiata
  Dr. Sengtha Chay, Managing Director, E-Khmer Technology
  Mr. Veyhong Chhor, Chief of Product Officer, Pathmazing Director, Deloitte Cambodia
  Mr. Sareuon Sum, Co-Founder, SabaiCode

15h00 - 15h30
Break
13h45 - 15h00

Smallworld Tech Showcase: Launching KOOMPI OS3, Weteka, and Selendra

Speakers:
  Mr. Rithy Thul, Co-founder, SmallWorld Venture
  Mr. Vuthy San, Lead Dev, KOOMPI
  Mr. Brilliant Phal, System Engineer, KOOMPI
BREAKOUT SESSION: WORKSHOPS AND MASTERCLASS

TIME
Room "B1" / 1st Floor
Room "C2" / 2nd Floor Room
Room "C3" / 2nd Floor
13h30 - 14h20

Workshop: The Future of Marketing Technology in Business

by: Sovann My, PR & Media Project Manager,Quantum Endorphine Digital

Workshop: Cultivate Your Skill Potentials Toward An AI and Big Data-Driven Future

by: Sokhna Vor, Partner and Founder, Data Ticon & Data

Workshop: Basic combat system in unreal engine

by: Pognarith Toch, Game Programer, Sil Animation Studio

14h30 - 15h20

Workshop: Big data on AWS cloud

by: Vengleab So, Data Engineer, Slash

Workshop: The essential of cloud computing and deployment model with AWS

by: Abdullah Altrad, Lecturer, AUPP

Workshop: Photogrammetry for game assets

by: Mungdyna Samay 3D Modelling Artist, Sil Animation Studio

15h30 - 16h20

Workshop: Marketing Technologies for non-technical marketers and entrepreneurs

by: Sophearith Yorn, Managing Director, BizKhmer Digital Media Co., Ltd

Workshop: The Convergence of Cloud Computing and the Internet of Things

by: Reasmey Keo, Managing Director, UDAYA Technology

Workshop: Indie Game Development in Unity

by: Kun Sky Developer, One-Hour Studio
DAY 2 SATURDAY, 09 SEPTEMBER, 2023

SPIN-OFF PITCHING AND AWARD CEREMONY / Main Stage / ATC Hall, 4th floor (AUPP Building)

TIME

Room "B1"
1st Floor

Room "B2"
1st Floor

Room "B3"
1st Floor

Room "C1"
2nd Floor

Room "C2"
2nd Floor

Room "C3"
2nd Floor

9h00 - 9h50

Workshop: Introduction to Cambodia web3 DAO

by: Chy Uy Taing, Head of IT Department,NTTI

Workshop: Learning crypto wallet, minting & staking NFT

by: Syden Hong, Development director, E-Khmer Technology

Workshop: NFT reward puzzle (hack-to-earn)

by: Phearom Prom, Content director, E-Khmer Technology

Workshop: Array in Real life vs Programing

by: Lay Bunnavitou, Principal software engineer, KOSIGN Investment Co., Ltd.

Workshop: Uncover the elements of user experience

by: Angkearith Mao, Strategy director, Anagata

Workshop: Who cares - personal data in the digital economy?

by: Phannarith Ou, Director of ICT Security, MPTC

Workshop: IoT and its challenges in developing countries

by: Dr. Sovuthy heab, Director, CADT Maker Space

Workshop: Game in education

by: Game in education, Director, DirexPlay

Keynote: Unleashing the power of creativity and imagination through storytelling

by: Piseth Chhourm, Director, DirexPlay

Dev Story: The Making of Portal Outbreak

by: Hokchheang Aing, Game Developer, DirexPlay

Dev Story: The Making Of Oxygen War

by: Seakleng Oeng, Game Developer, DirexPlay

Dev Story: The Making of The Brutal Race

by: Thavon Stong, Game Developer, DirexPlay

Workshop: Let's make a game

by: Visal Chhourm, Technical Director, DirexPlay

Workshop: Crafting Game Characters

by: Rothana Chhourm, Art and Creative Director, DirexPlay

10h00 - 10h50
The web 3 projects:

1: TCI
by: Lihor Loy (10h00)




2: PlusSkill
by: Kimheang Thong (10h15)




3: NID
by: Langdy Khut (10h30)




4: Actik
by: Rithyden Ren and Kanitha Keo (10h45)




5: Craft-I
by: Hengtharoth Nhil (11h00)




6: Craft-I
by: Hengtharoth Nhil and Odommonineat Roi (11h15)




7: Cota
by: Puthponlork Deung (1h30)




8: SrokYeung
by: Vakhim Pheap and Viney Lai (1h45)

Workshop: Setup your own Gitlab runner on Elastic Cloud Computing with auto scale

by: Vitheavy Samnang, Technical Lead, SoulAdvisor

Workshop: Designing a brand identity for Cambodia

by: Both Bou, Creative director, Anagata

Workshop: Ethical hacking demo

by: Porhai Eung, CEO, SalaCyber

Workshop: how an individual prepares themselves to take benefits from digital transformation era

by: Sanath Herath, Head of Program Management Department, Canadia Bank

11h00 - 11h50

Workshop: Prompt Engineering for Developers

by: Sophy Prak, Senior Developer

Workshop: Learning Path To Data Science with Demonstration

by: Bonpagna Kann, Instructor, Proseth Institute

Workshop: Cyber Security Awareness and recent trends Kaziranga University

by: Manasa Lakshmi, Cybersecurity Instructor, Kaziranga University

N/A
12h00 - 13h30
Lunch Break
TIME

Room "B1"
1st Floor

Room "B2"
1st Floor

Room "B3"
1st Floor

Room "C1"
2nd Floor

Room "C2"
2nd Floor

Room "C3"
2nd Floor

13h30 - 14h20

Workshop:
Smart Contract Zero To Production

by: Saing Sab, Head Of Blockchain and Senior R&D, IG Group

Workshop:
Dynamic business requirements and Agile Software Development

by: Yin Mazatin, Developer, RMAC

Workshop:
Optimizing Digital Business Efficiency: Exploring the Synergy Between Large Language Models and Conventional AI

by: Dilan Wijerathne, Chief Strategy Officer, Spemai Pte Ltd Global HQ - Singapore

Workshop:
The Charm of Pixel Art: Nostalgia and Visual Appeal in Online Gaming

by: Sereyvath San, Project Manager, dreamslab

Workshop:
The Foundation of Web Security - The Case of WordPress

by: Tepken Vannkorn, Web developer

Workshop:
Getting in to game arts

by: Channa Mout, Game Artist, DirexPlay

KhengSaeng Chang, 3D Artist, DirexPlay

Sovanndara Tep, 3D Artist, DirexPlay

14h30 - 15h20

Workshop:
Smart Contract Integration

by: Bunhouth, Software Engineer, Moblo

Workshop:
AI for Education in Cambodia

by: Dr. Sokkhey Phauk, Deputy Head of Department of Applied Mathematics and Statistic, ITC & Sonita Te, Program Coordinator, CADT

Workshop:
Basic Marketing for different industries and the use of AI in MKT in business

by: Longkheang NEAK, Ex of CMO Pizza Hut, Ex of foodpanda

Workshop:
Content Marketing Creation Tools for Business

by: Langcheang Monh, Digital Content Writer, BizKhmer Digital Media

Workshop:
The web accessibility

by: Touch Sangrotha, Organizer, Cambodia WordPress Community

15h30 - 16h20

Workshop:
Cambodia's first NFT Collection + DAAP + Minting app

by: Sampath Perera, CTO, Hello Evolution Technology Cambodia Co.,Ltd.

Workshop:
Developing Optmized Smart Contracts for Web3

by: Leangsros Lay, IDG Program Coordinator, CADT

Workshop:
Predicting Students' Performance from Online Engagement Activities in LMS

by: Dynil Duch, Research Advisor, CADT

Workshop:
AI Chatbot Builder

by: Chanoudom Prach, CEO, SystemKH

Workshop:
Contribute to WordPress

by: Sam An Mardy, manager, Open Development Cambodia

Workshop:
Get Started in Unreal Engine

by: Ros BunEav, Co-founder, Null Studio

End of Program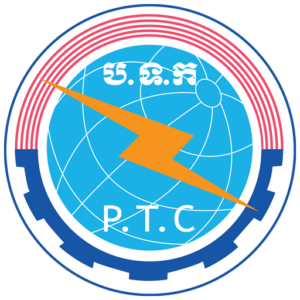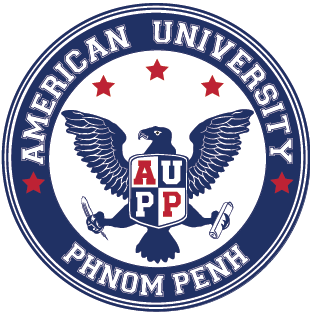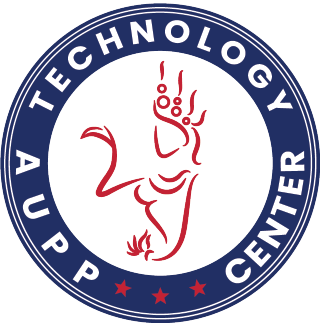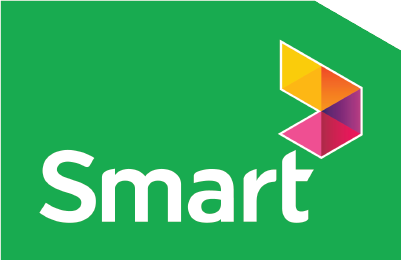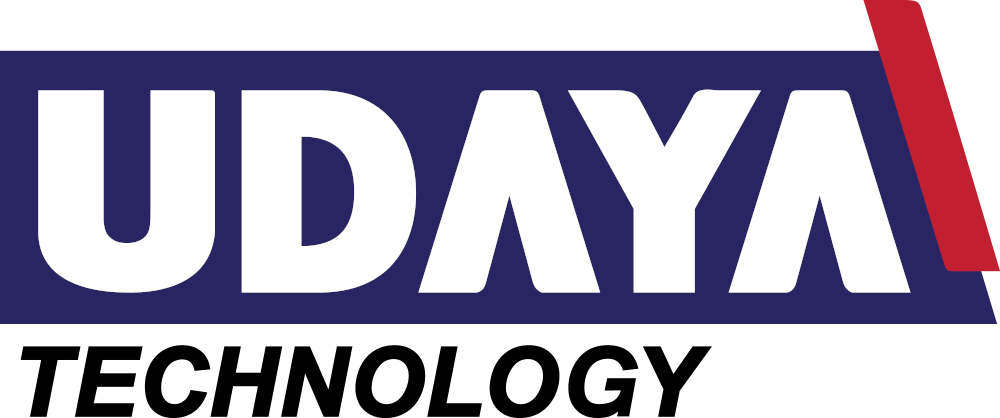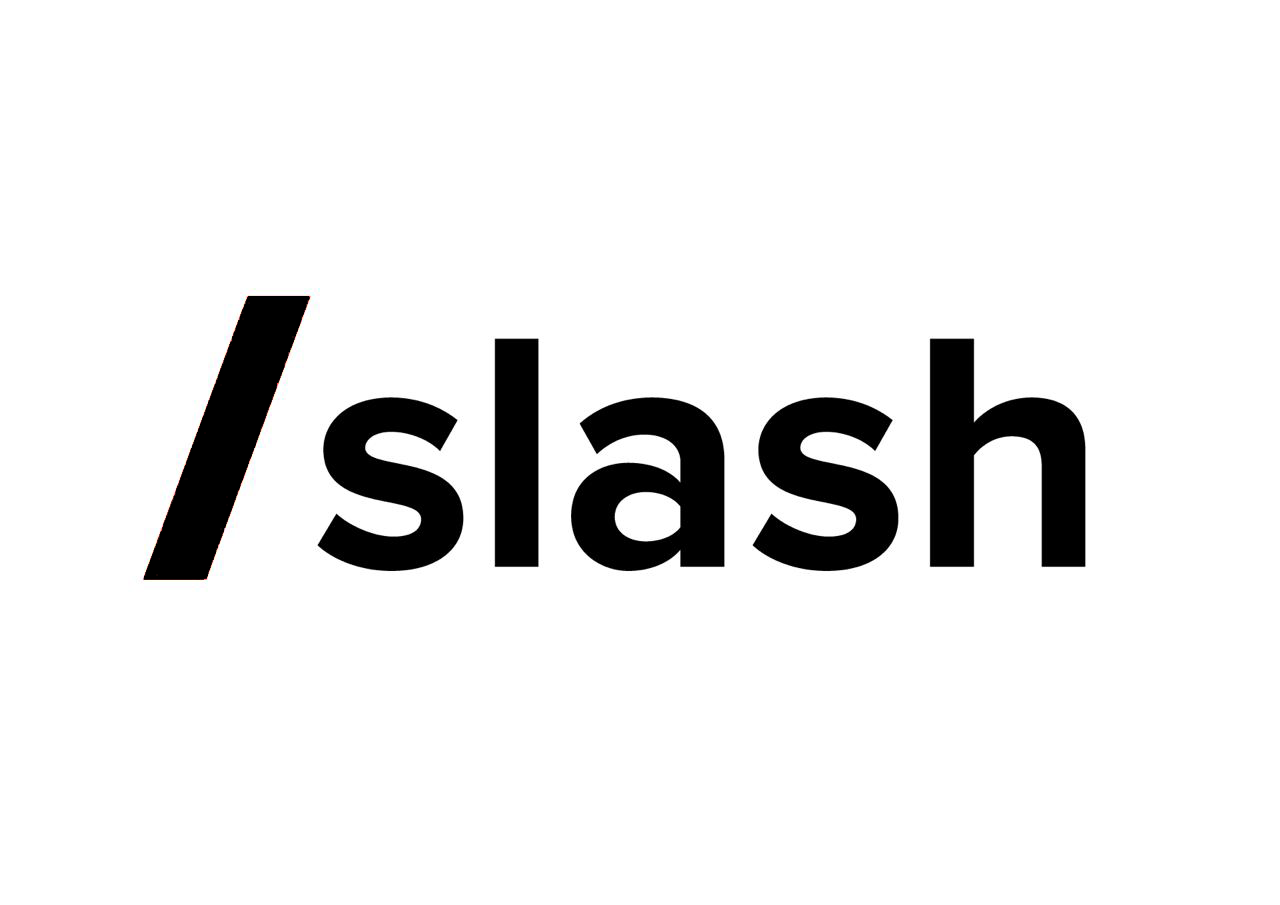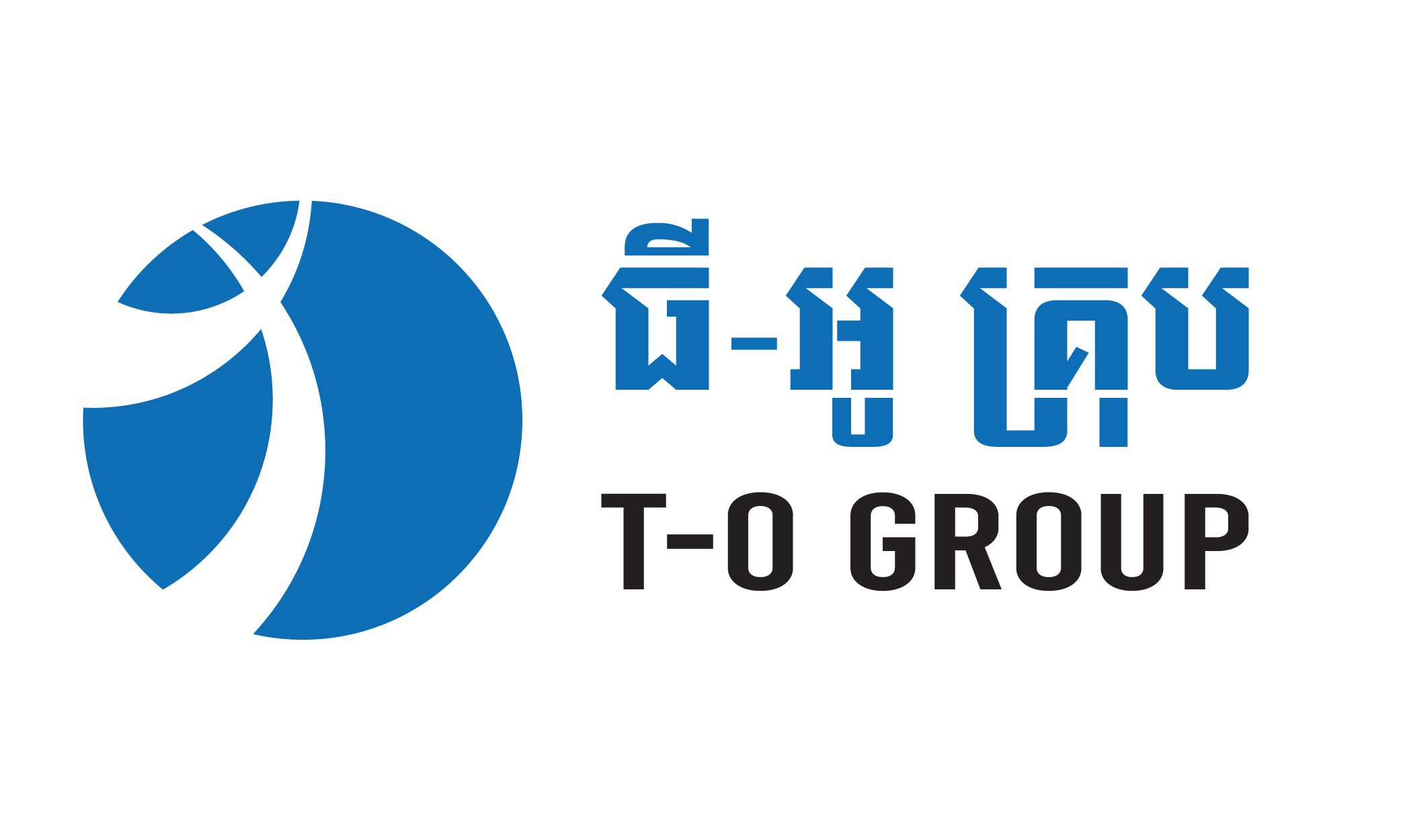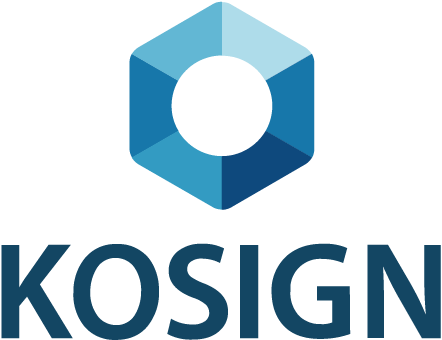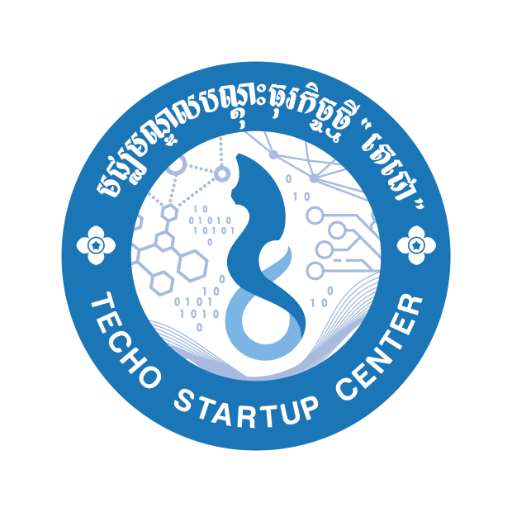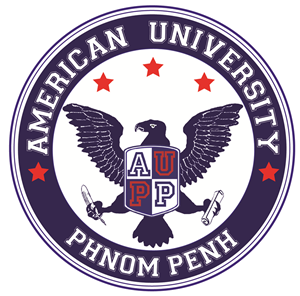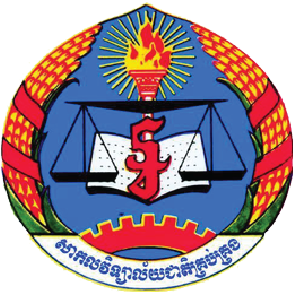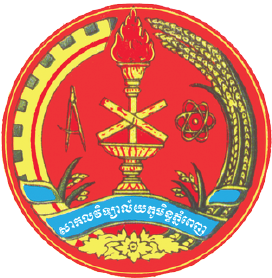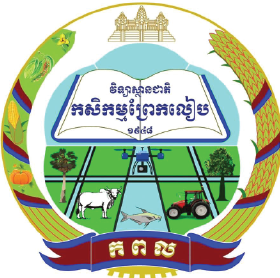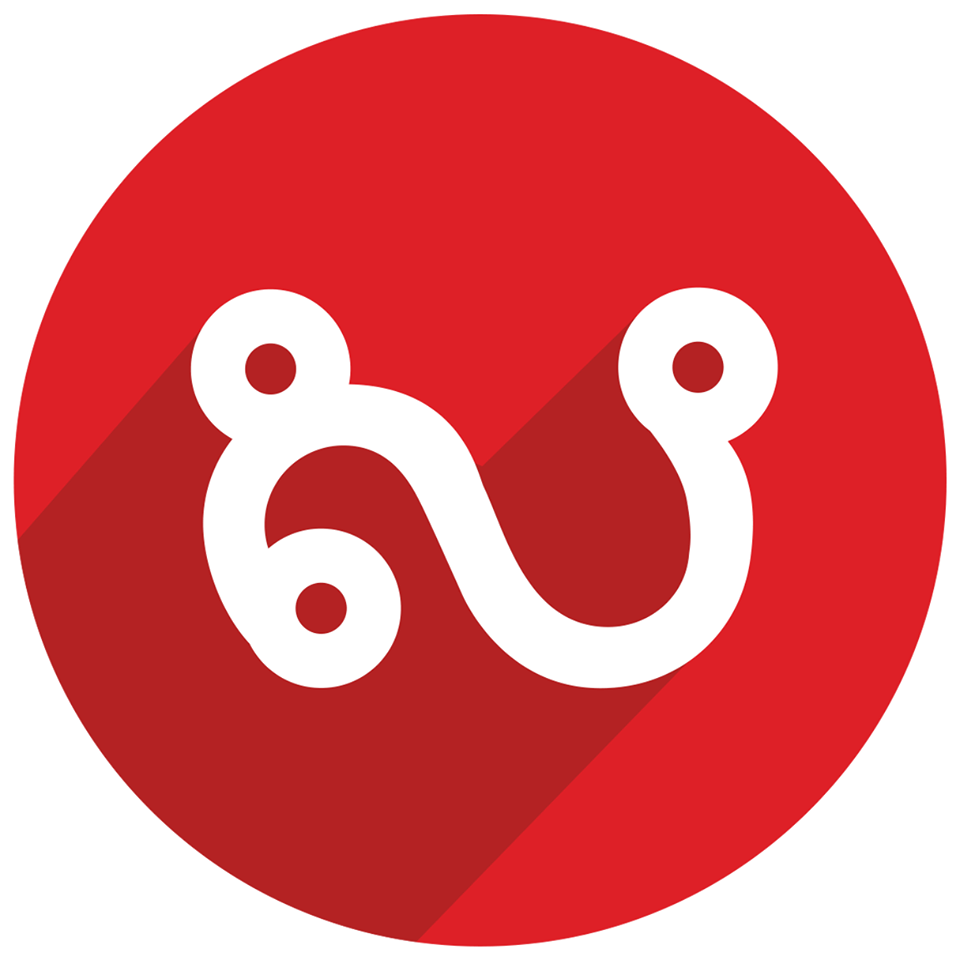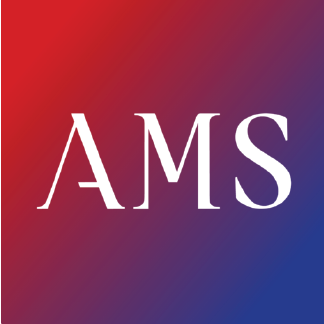 Venue: America University of Pnhom Penh (AUPP)
Tel: 023 990 023
Address: Kilometer 6, 278H, Street 201R, Kroalkor Village, Unnamed Road, Phnom Penh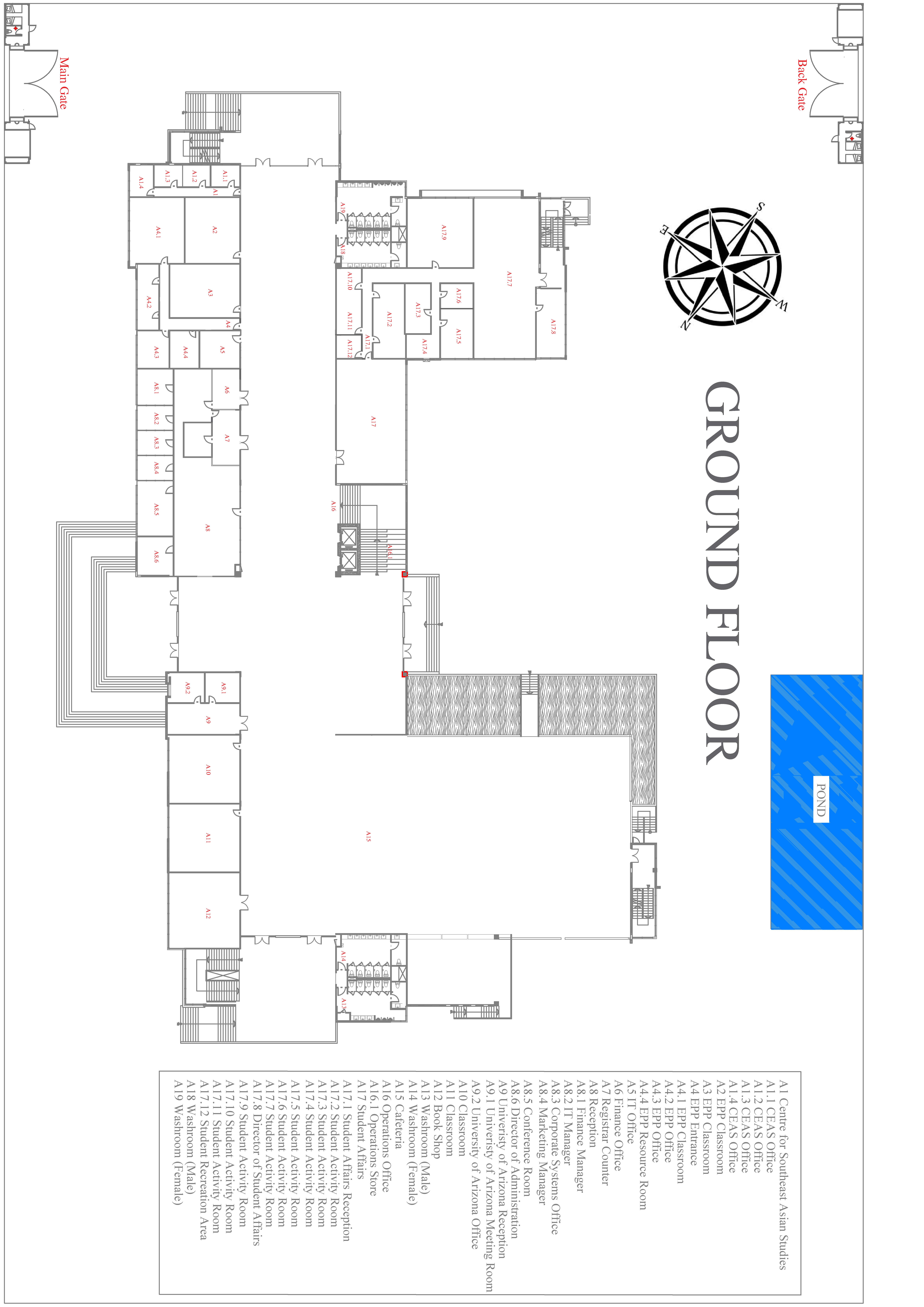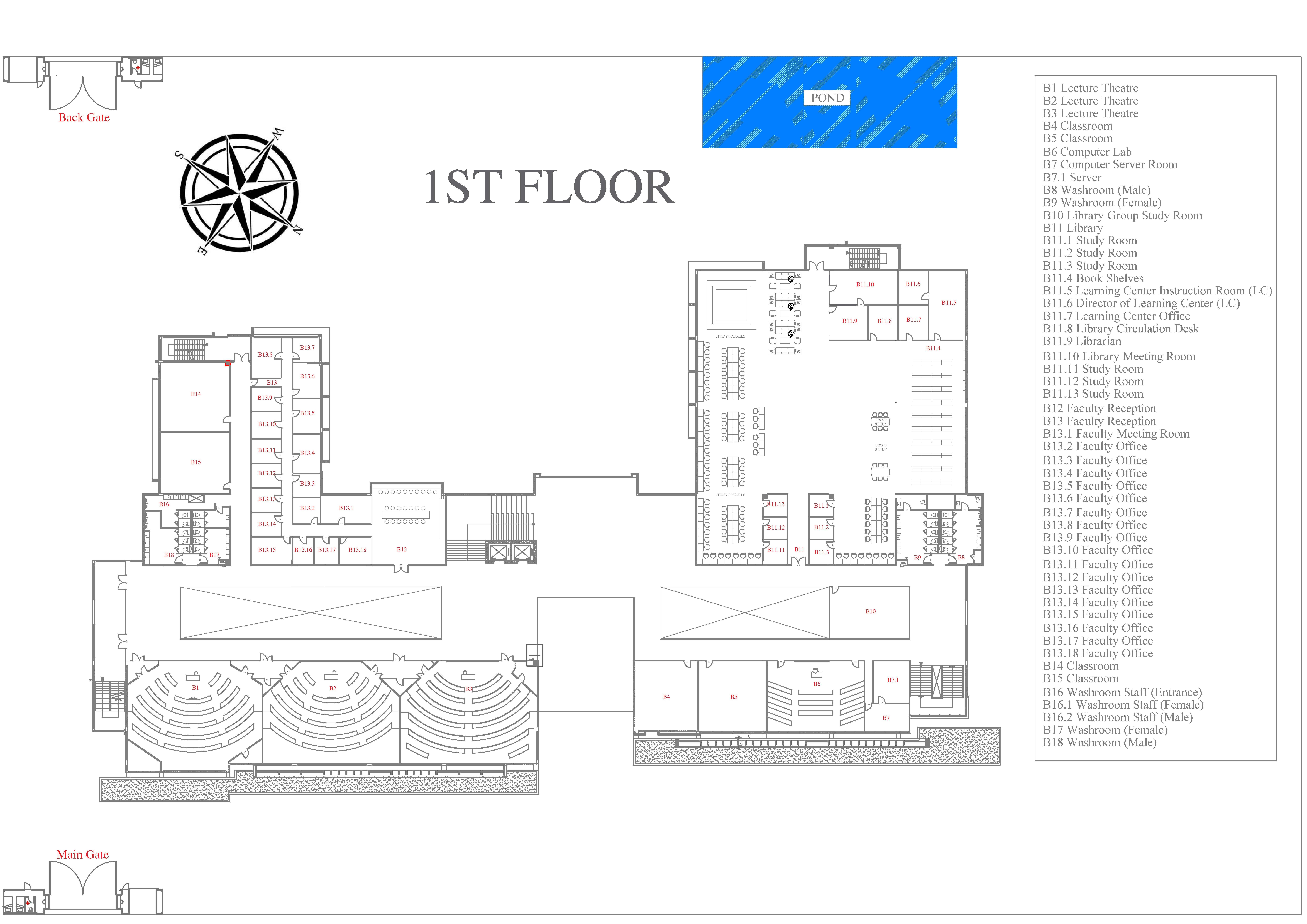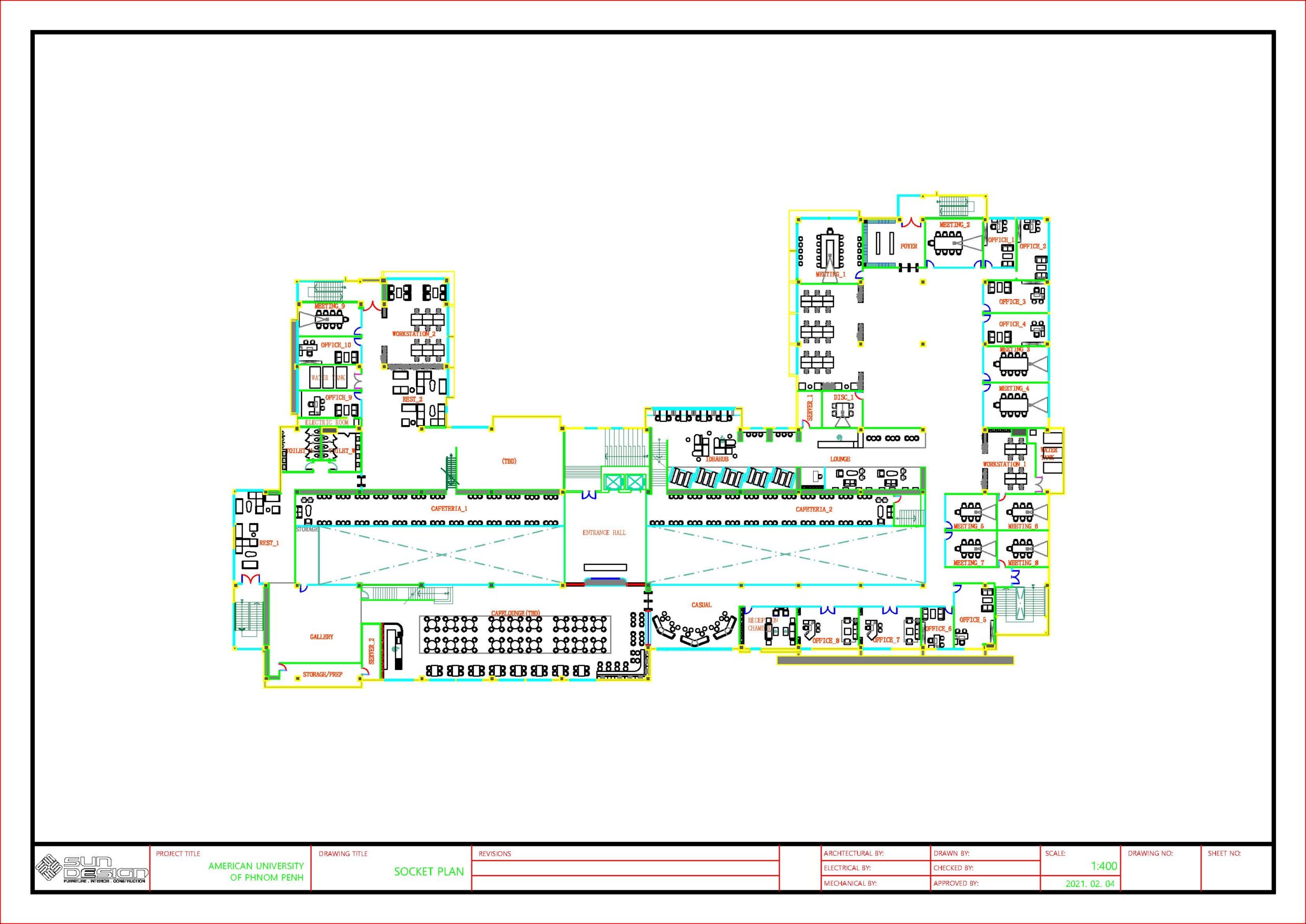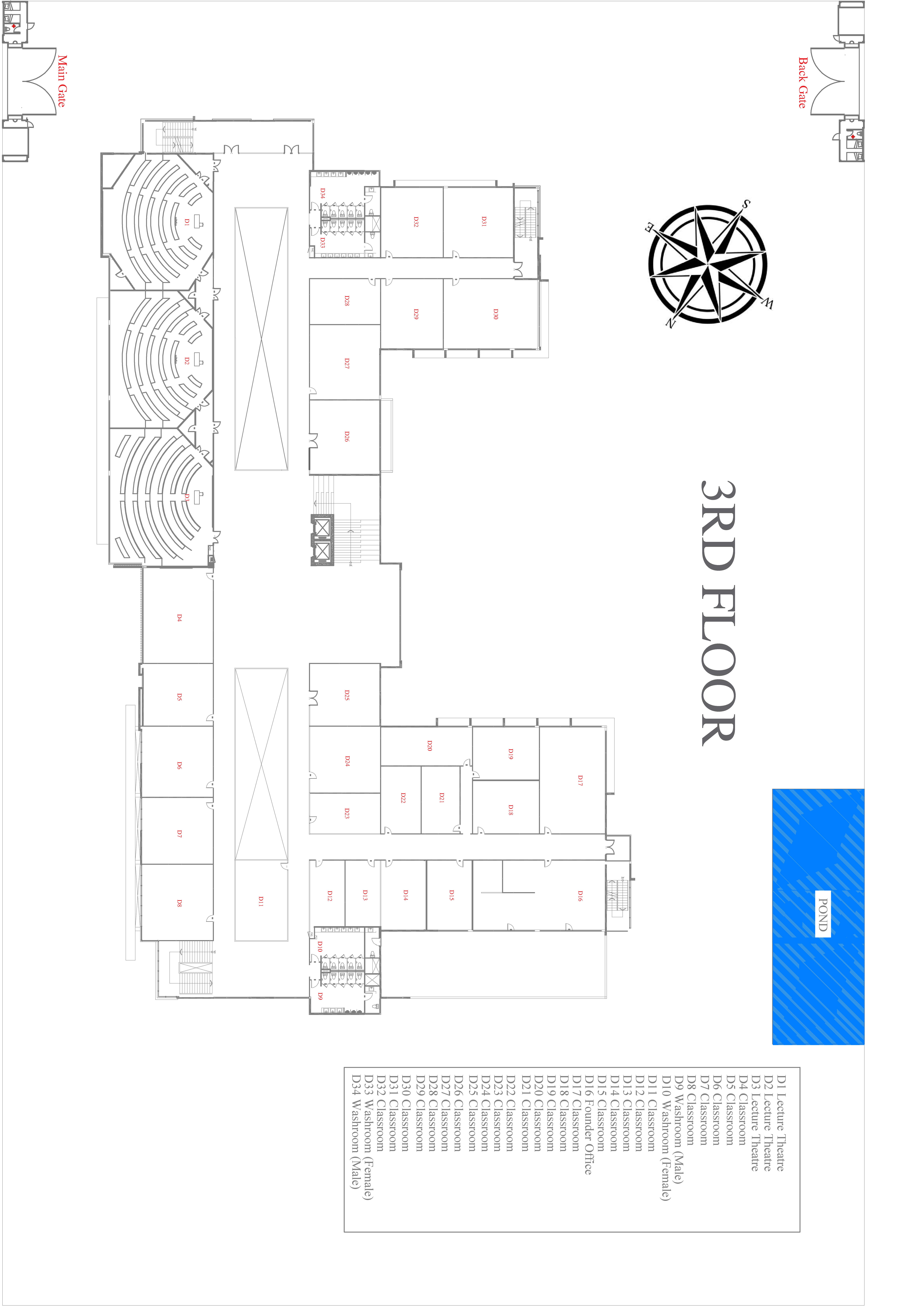 About IDRI
We are the Institute of Digital Research and Innovation (IDRI). We are leading researchers on emerging digital technologies and enthusiastic business developers. On our webpage you will learn more about us and what we do. More importantly, become part and reach out to us