Fastype Installation & Usage Guidance
There are 2 options to find and install Fastype Add-in into your Microsoft Word.
Option 1: from MS Word's

 

A

dds-in

 
1. From Search box of MS Word, type to find "add-ins", then choose Add-ins 

2. It will bring you to Office Add-ins, choose Store tab, and type in Search box to search "fastype" as shown below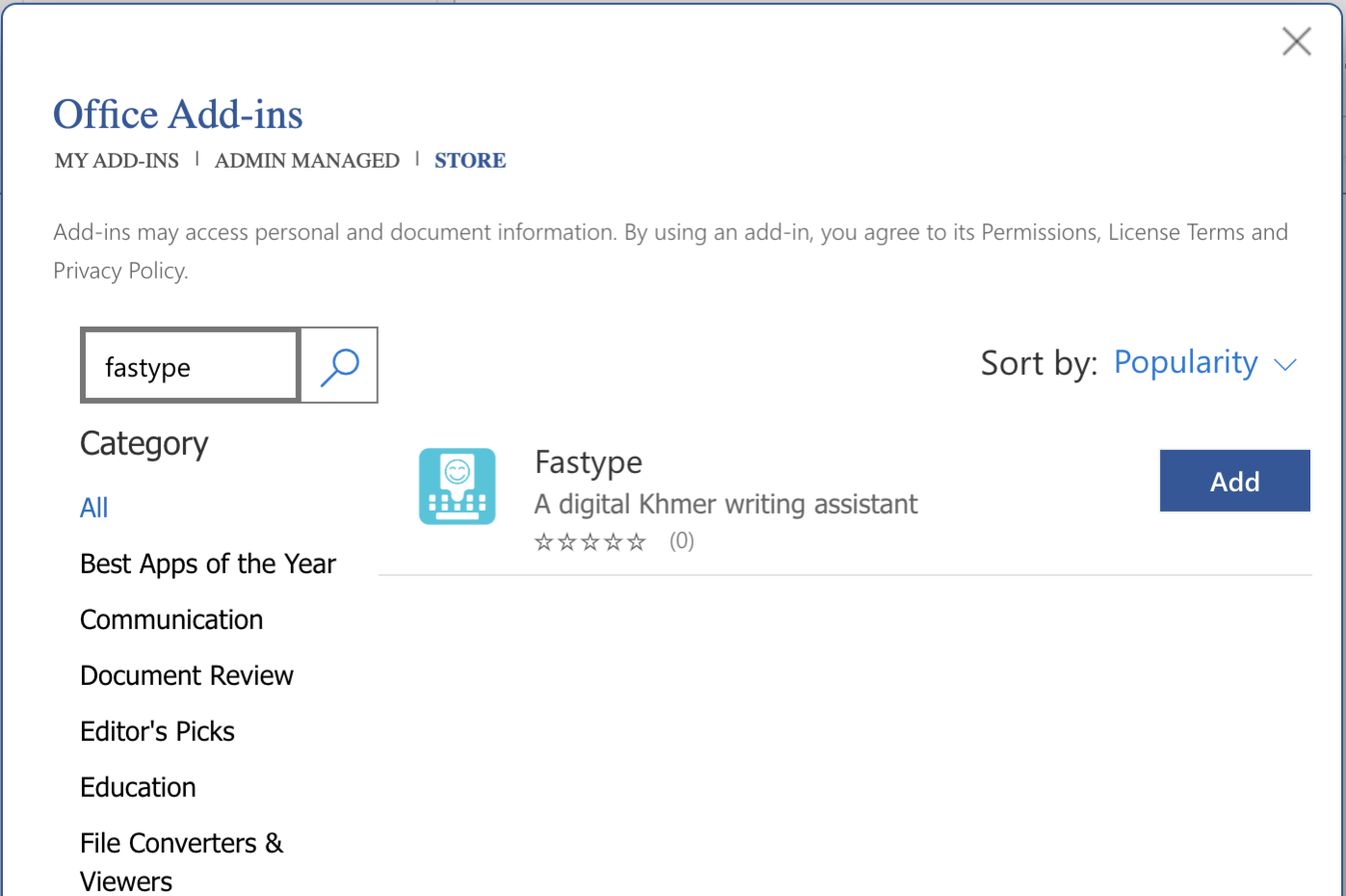 3. Click Add button, then Continue to add into your MS Word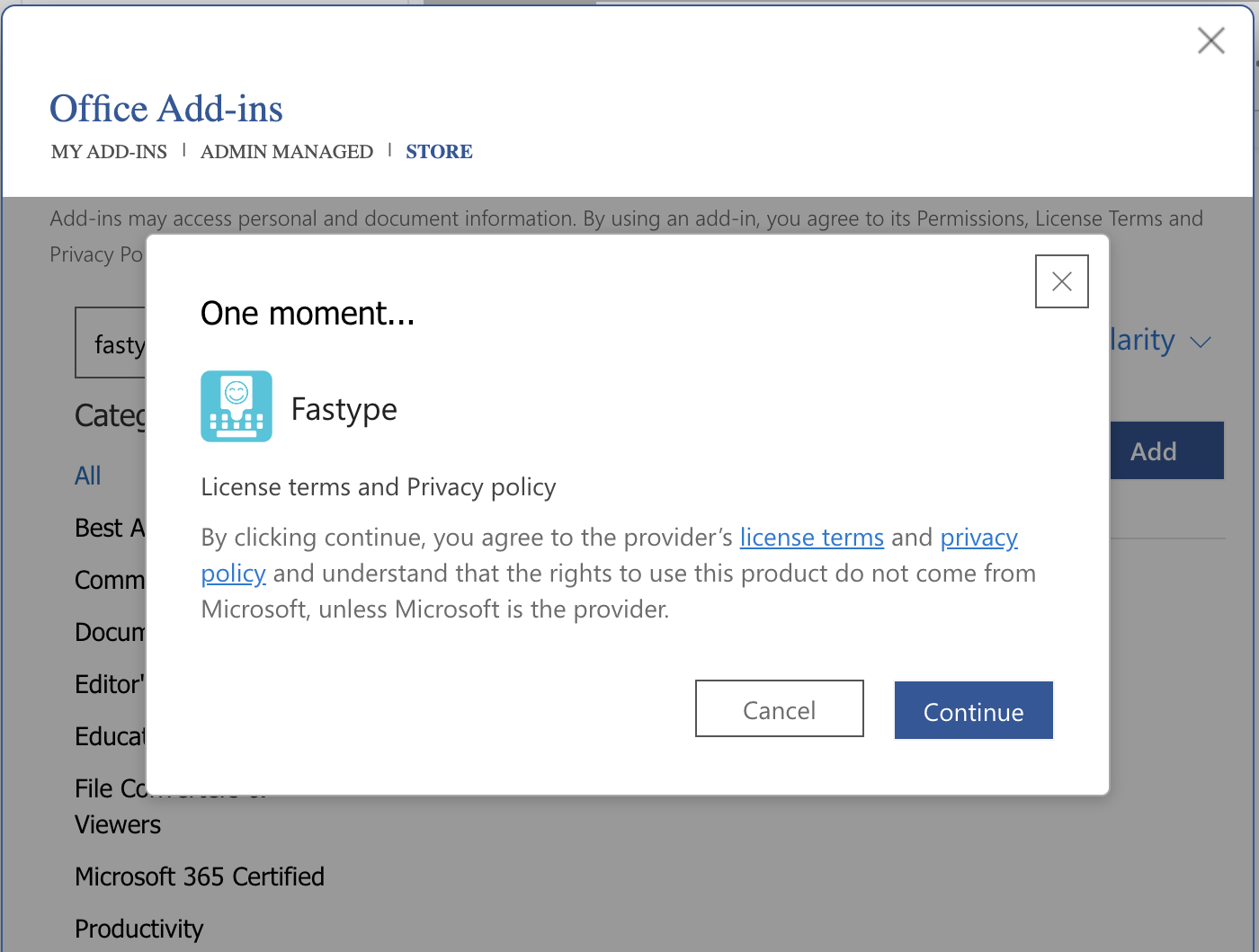 Option 2: from Apps dashboard

 
1. Go to https://myapplications.microsoft.com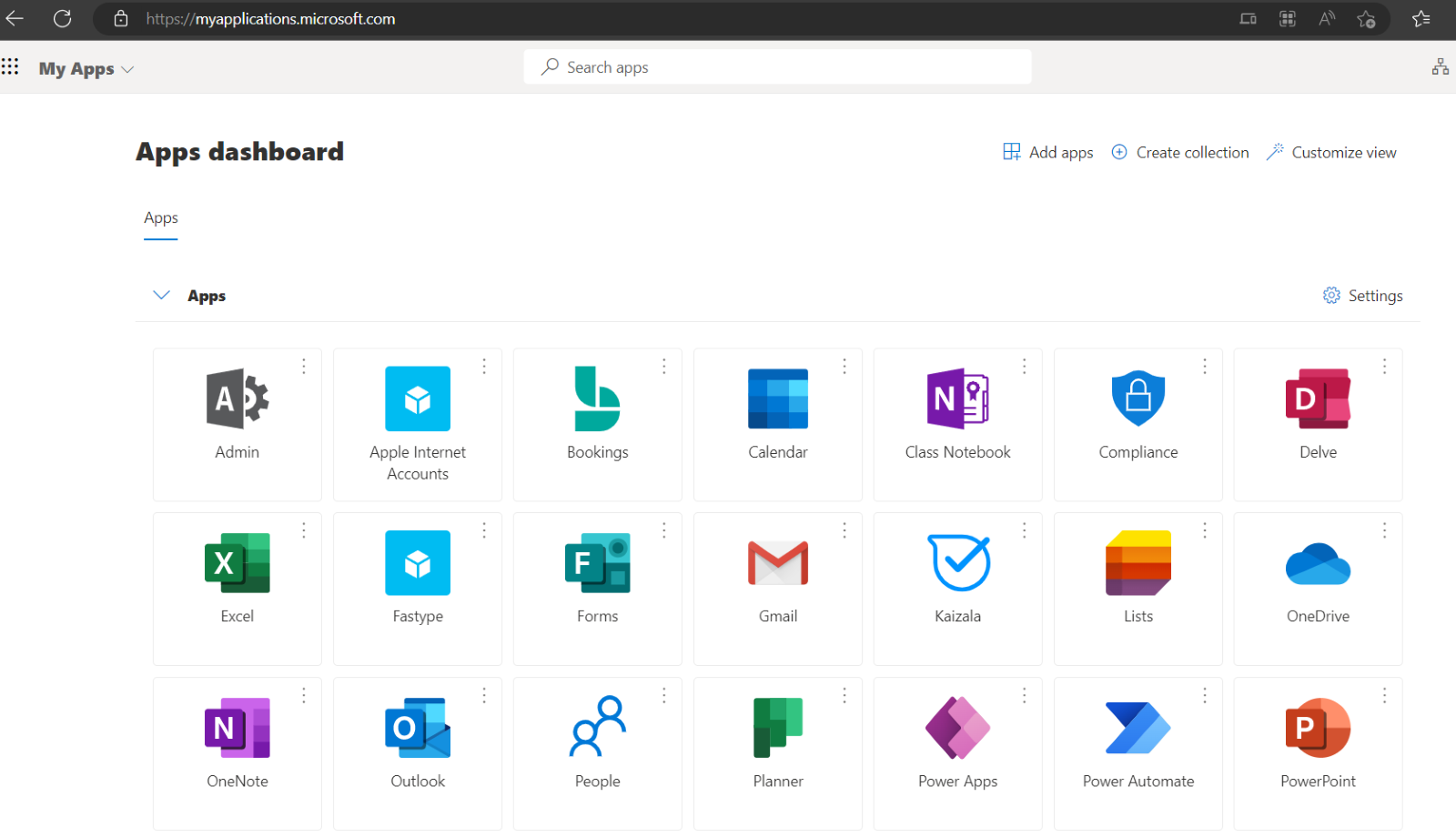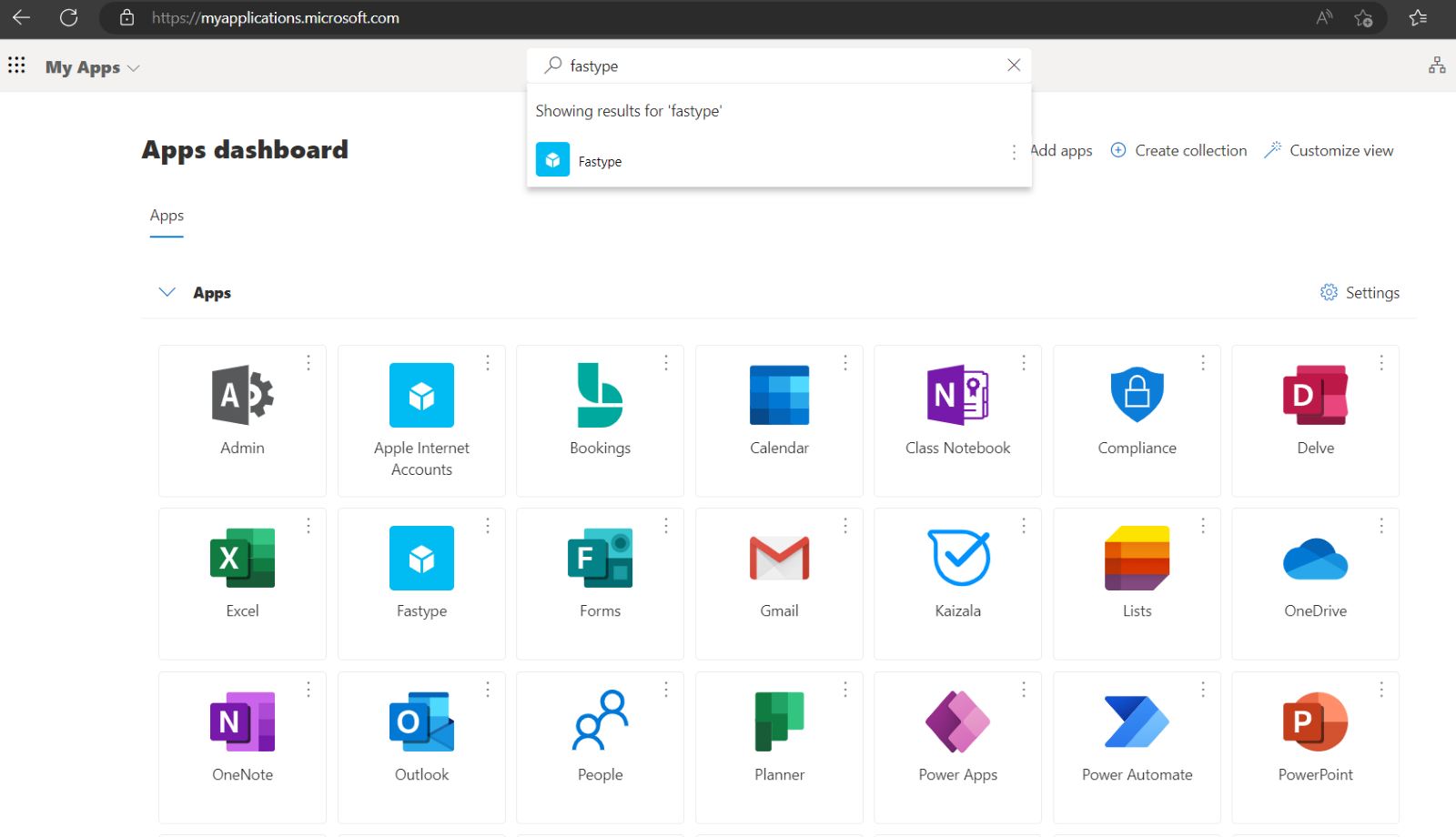 1. Create a Microsoft Doc online. You will see a Fastype menu added to your MS Word

2. Click on Fastype menu, then click on Fastype app:
3. It will show Fastype's right panel. Click ចាប់ផ្ដើម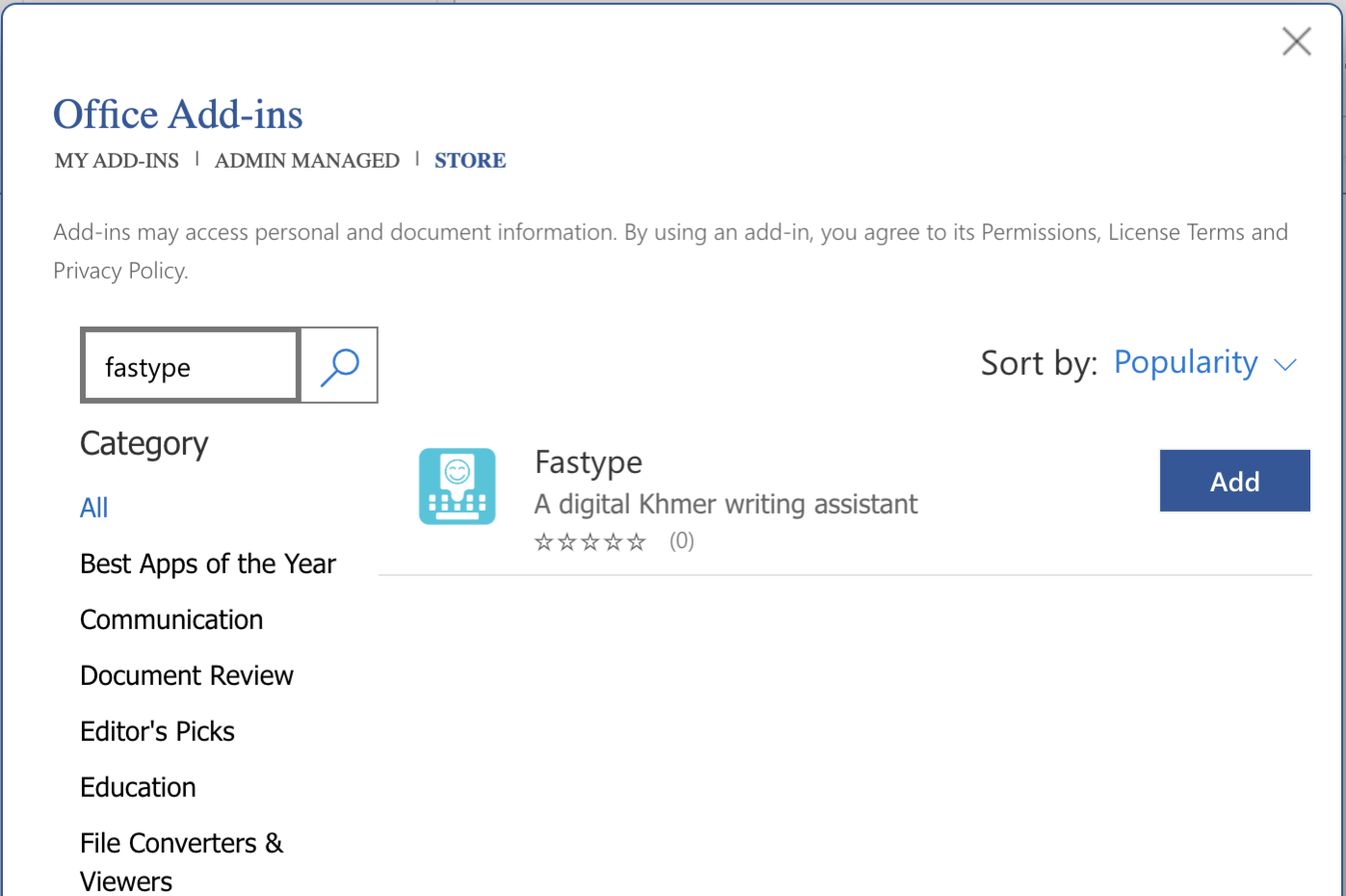 4. Wait for a while for Fastype preparing the data for the first time. It will take around 2 – 3 minutes.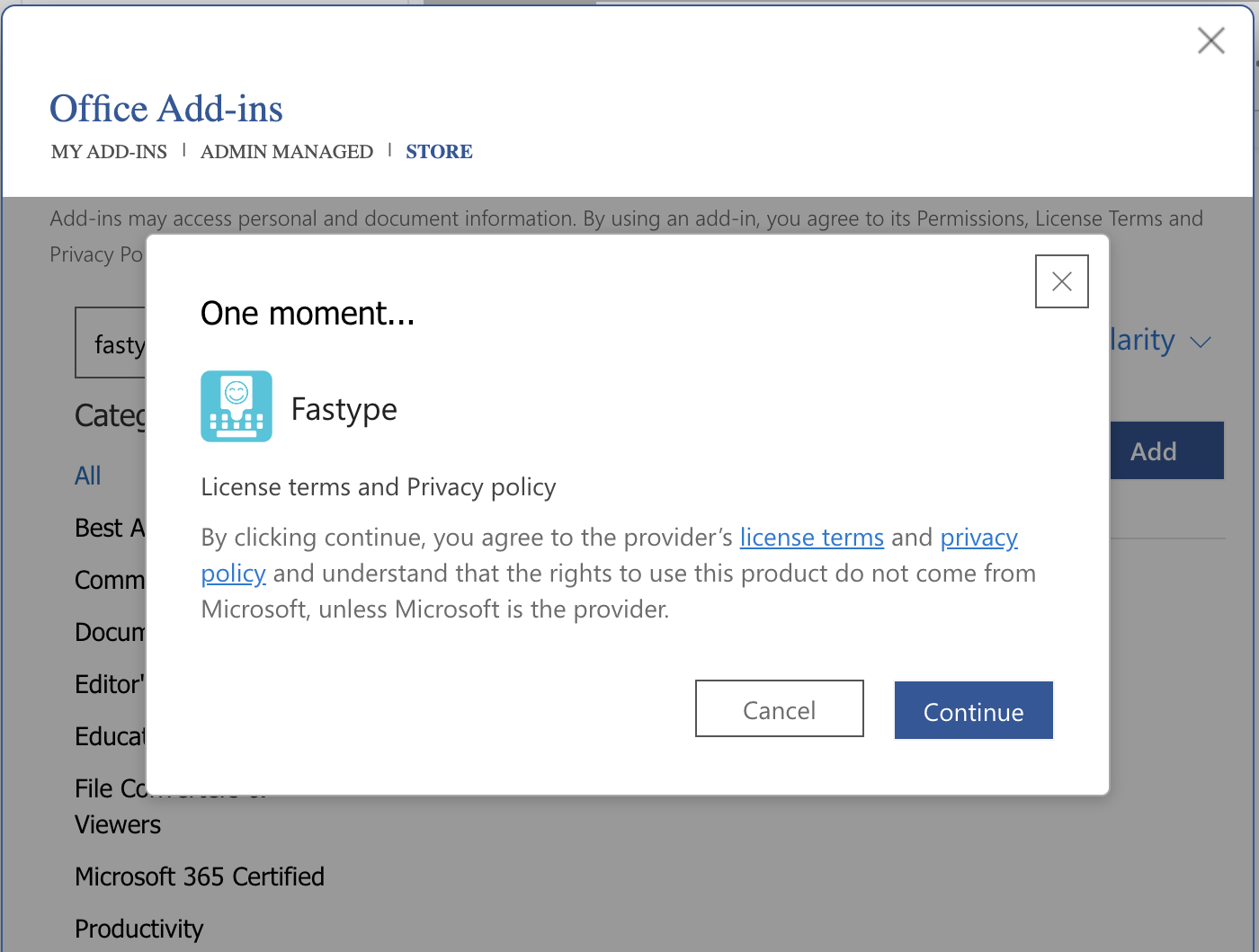 National Road 6A, Kthor, Prek Leap Chroy ​Changvar, Phnom Penh, Cambodia
CONTACT US
Phone: +855 10 344 040
Email: pr@cadt.edu.kh