The Prime Mister visited the Sok robot, which had AI integrated by Khmer researchers.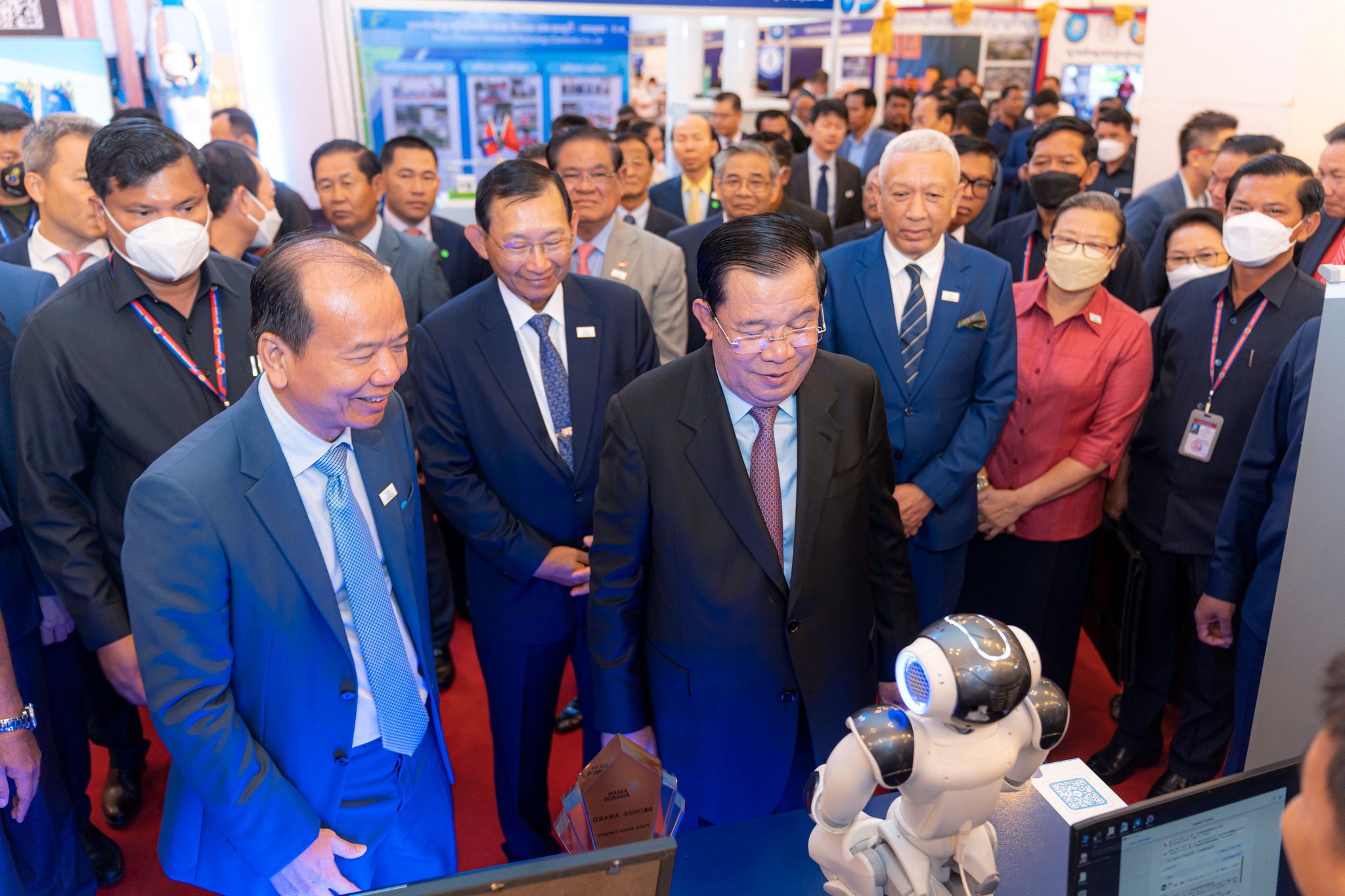 Its team is constantly developing software and gathering data which will allow it to communicate seamlessly in Khmer and English, generating its own responses rather than reciting pre-recorded ones.
Funded by a $20,000 grant from the Ministry of Post and Telecommunications, Sok is integrated with functions that can capture and recognize human faces, interpret spoken Khmer and respond accordingly. Sok is programmed to learn and develop its specialties as researchers input more data. EAC News spoke with AI Research Coordinator Prach Chanoudom to better understand the challenging process of creating software that can interact in the Khmer language.
March 26, 2023 – On the occasion of the opening ceremony of the National Day "Science, Technology and Innovation 1", Samdech Techo Hun Sen, Prime Minister of the Kingdom of Cambodia, paid a courtesy call on the opening day of the National Day. A science and technology exhibition showcasing technology products and services from national and international companies.
Taking this special occasion, Samdech Techo Hun Sen also visited the booth of the Academy of Digital Technology of Cambodia (CADT), which showcased the technological hypotheses developed by the research team of the Institute of Research and Innovation, which is like a human. A movie that can speak Khmer "Sok" and many other technological hypotheses.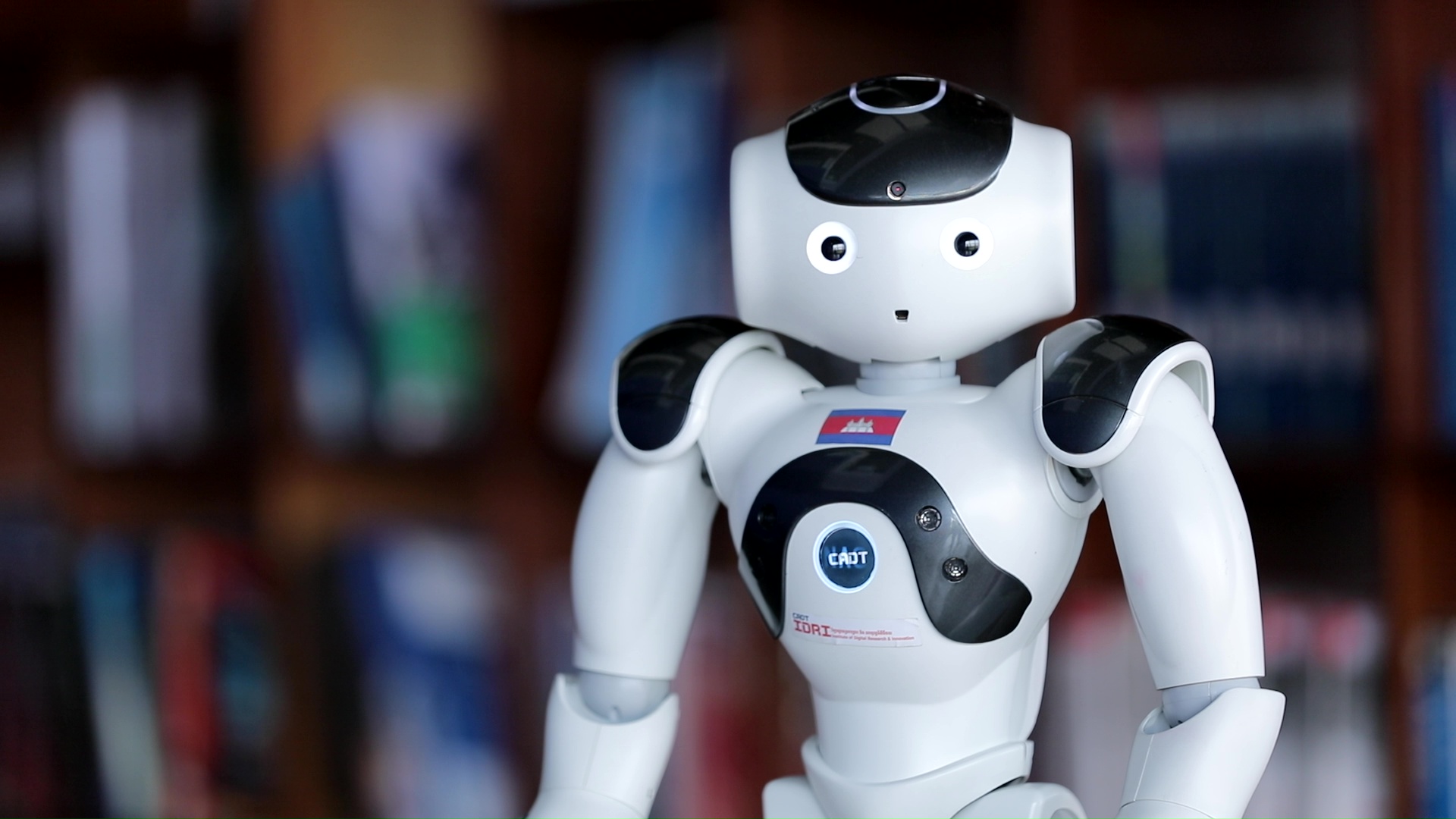 Compared to other languages, there is very little data to source in Khmer and the data that does exist is not centralized, spread out across various companies and institutes. They are often building software from scratch. Another challenge arises from the written structure of Khmer. Sok's Chatbot developer, Lyheang Ung, notes that since Khmer words and characters are not separated when written, he must manually segment and input words and characters for Sok to learn.
CADT is the first telecommunication and e-commerce school in the country and is also host to its first scientific research institute. Established by the Ministry of Post and Telecommunications in 2013, their research includes data science, AI, and the Internet of Things (IoT), which describes the network of physical objects—"things"—that are embedded with sensors, software, and other technologies for the purpose of connecting and exchanging data with other devices and systems over the internet.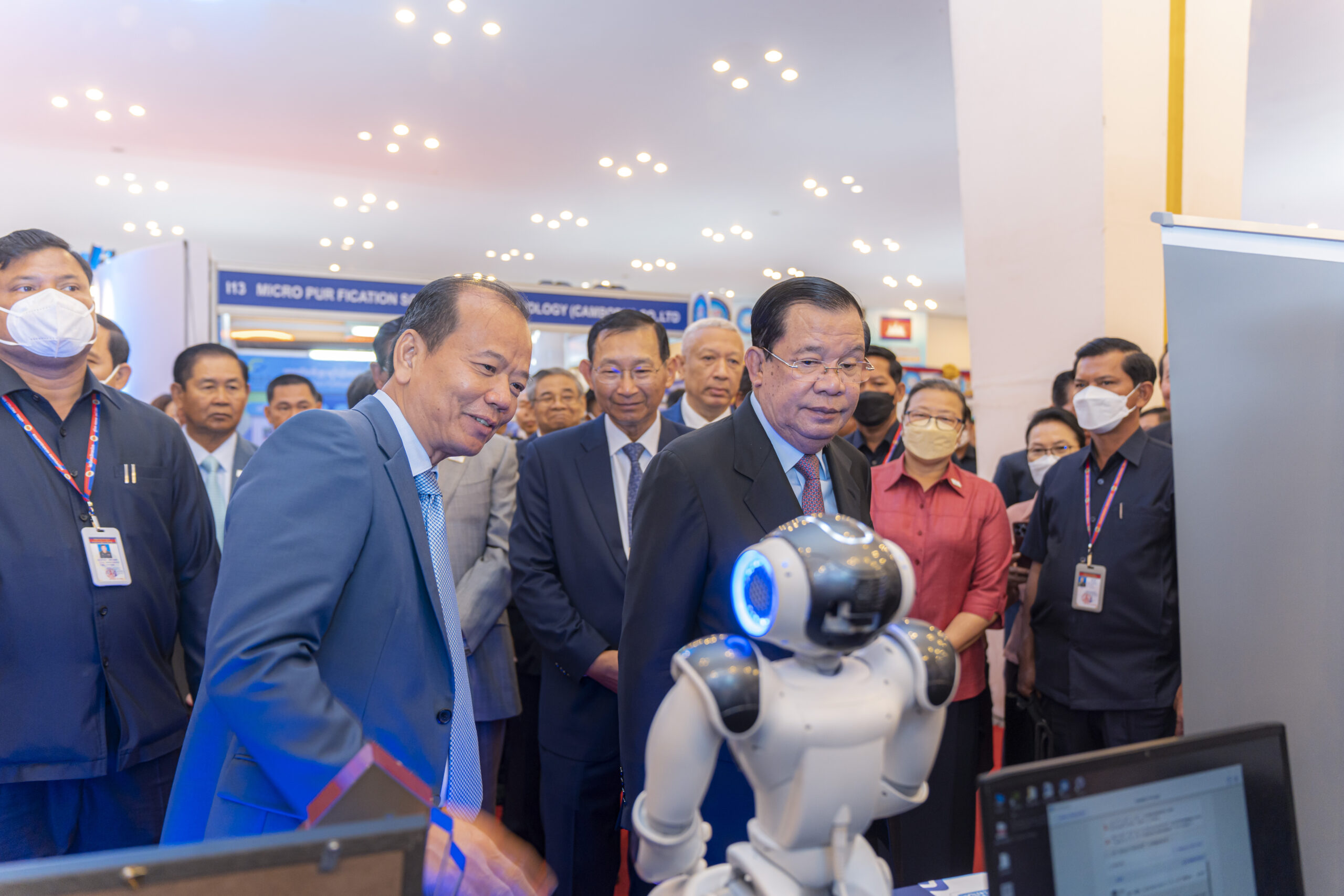 National Road 6A, Kthor, Prek Leap Chroy ​Changvar, Phnom Penh, Cambodia
CONTACT US
Phone: +855 10 344 040
Email: pr@cadt.edu.kh